After a year of moving IT heaven and earth to enable a huge jump in telehealth services for veterans during the coronavirus pandemic, officials from the Department of Veterans Affairs (VA) said March 23 that one of the biggest remaining obstacles to delivering telehealth is a lack of sufficient and/or affordable broadband service in areas where some veterans live.
VA's success in ramping up telehealth services during the pandemic has been well documented, with daily service capacity rising ten-fold by mid-2020, to 35,000 appointments per day and the ability to hold 17,000 concurrent sessions. By February of this year, VA was averaging 45,000 telehealth visits per day, up from just 2,500 per day in March 2020.
With firm plans to keep moving forward with telehealth into the post-pandemic era, VA officials said at an event organized by AFCEA Bethesda that a lack of robust broadband infrastructure – along with affordability and service uptake issues among some veterans – represents a big hurdle to further progress.
"One of the biggest telehealth challenges is covering the digital divide in rural areas," said Jack Galvin, Associate Deputy Assistant Secretary, OI&T Information Technology Operations and Services at VA.
Dr. Kevin Galpin, Executive Director, Telehealth Services, Office of Connected Care, at the Veterans Health Administration (VHA), agreed. "The digital divide is by far the number one issue that we are encountering and dealing with," he said.
"We have a lot of veterans for whom it's hard to get affordable internet … or they don't subscribe" to the service, said Galpin, who cited a 2019 Federal Communications Commission (FCC) finding that 15 percent of veterans don't have broadband service.
Galpin explained that veterans can be directed to the FCC's Lifeline program to get subsidized broadband service, or that VA can provide veterans with 4G connected tablet devices in order to receive telehealth services. The agency, he said, has purchased more than 100,000 of the devices to distribute to veterans.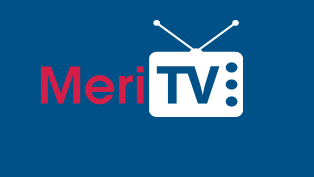 "It's probably the biggest barrier – just making sure that everyone in this country is connected," Galpin said. "It's a crisis … for those that don't have [broadband service], it's a real big problem." He added that VA is excited to work with the government and private sector firms "to get people to the right side of the divide."
Locking in Pandemic Gains
Elsewhere during the March 23 event, VA officials explained they are looking to make permanent the agency's pandemic-era gains in telehealth and other veterans services, and then press on with additional IT-driven service improvements going forward.
Galpin said that VA's various telehealth programs logged 5.6 million "episodes of care" for veterans in 2020, and have "become an integral part of how we deliver services."
"The vision of our office is to enhance the accessibility of healthcare to patients and caregivers … and bring care closer to the veteran," he said. During the pandemic, he said, VA showed "how flexible the organization was in the complete pivot of the care delivery model …  Everything had to be scaled and pivoted … to see an organization do that in such a nimble fashion needs a spotlight shined on it."
Galvin said the quick pivot in care models benefited from brushing past "the bureaucratic things that used to hold us back." The conditions brought on by the pandemic, he said, "really brought to the forefront of what the art of the possible was … and shows what we can do with the right impetus."
"The new functionality was delivered very rapidly … I think it's here to stay," Galvin said.
Dr. Ryan Vega, Chief Officer, Healthcare Innovation and Learning at VHA's Office of Discovery, Education, and Affiliate Networks, credited the sharp ramp-up in VA telehealth programs during the pandemic as "the only way we were able to reach veterans for chronic care."
In addition, he pointed to the agency's work in improving customer-facing websites to deliver healthcare information to veterans. Those efforts, he said, "sometimes are below the surface, but they played out to be incredibly vital" to overall service delivery during the pandemic. "It was all of those pieces that came together," he said.
Galpin said the quick move to telehealth services was greatly helped by planning that VA started in 2018 with the goal of delivering more care to veterans in their homes by 2021. When the pandemic hit, much of the service pivot "was accelerating what we were doing."
"It was part scale, and part pivot," he said, adding, "we had a lot of the platforms in place that we could move from."
"You can't wait for an emergency and then think you are going to do it well," he said.
Read More About