Featured
MeriTalk Interview: Six-Year Trek to All-Cloud Nears Finish Line at ATF
Enduring success in the drive to foundational improvements in IT systems and infrastructure seldom comes fast, cheap, or easy – or without plenty of lessons to share for the next agency in line that is driving toward similar goals.
GAO Pushes HHS to Improve Breach Reporting Communications

The Government Accountability Office (GAO) said in a new report that the Department of Health and Human Services (HHS) needs to improve its communications around data breach reporting in order to enhance health care delivery.

Federal Civilian Pay Raise Buoyed by House Panel Action

The prospects for eventual congressional approval of the 4.6 percent pay raise for Federal civilian employees proposed by President Biden for 2023 were brightened by the June 24 vote by the House Appropriations Committee to approve the FY2023 financial services and general government spending bill.

DoD OIG Investigating Highly Classified IT Program

The Department of Defense (DoD) Office of Inspector General (OIG) announced it is investigating one of the DoD's highly classified IT programs.
Recent News
Google Cloud Creates New Public Sector Division

Google Cloud said today it is creating a new division – Google Public Sector – that will focus on U.S. public sector institutions.

Cyber Command Yearns for More Private Sector Threat Sharing

U.S. Cyber Command (USCC) wants more technology organizations on the front lines of the global cybersecurity effort to improve defensive capabilities and share threat data with the government, a senior official from the command said on June 27.

U.S., G7 Aim for $600B of Infrastructure Investments by 2027

The G7 nations including the United States pledged on June 27 to "mobilize" $600 billion of capital to fund major international infrastructure projects through 2027, including projects in the information and communications technologies (ICT) arena.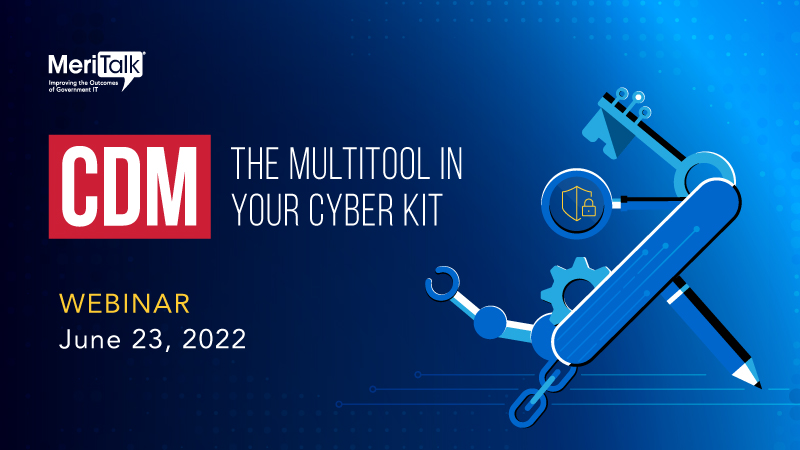 CDM: The Multitool in Your Cyber Kit
Join us for the "CDM: The Multitool in Your Cyber Kit," a complimentary webinar on June 23 at 1:30 p.m. EDT, where we'll discuss MeriTalk's research findings, including how Federal agencies can leverage the CDM Program.