Department of Veterans Affairs (VA) Secretary Denis McDonough said he expects some results from a strategic review of VA's electronic health records (EHR) system that began in March to be delivered in the next couple of weeks.
Speaking during a House Veterans Affairs Committee hearing on June 8 regarding the Biden administration's FY2022 budget request for the agency, McDonough said VA will be wrapping up the initial phase of the review in the next couple weeks.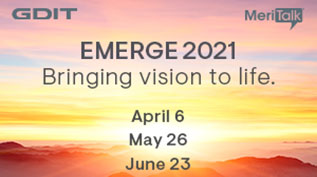 "We recognize that veterans are relying on us to protect their personal info and we're making sure that we're making the investments and dedicating the time to make sure that that happens," said McDonough.
In March, VA paused its EHR modernization program for up to 12 weeks to complete a thorough strategic review and ensure program success. This pause came shortly after the Government Accountability Office published a report saying that VA should postpone system deployment until the agency resolved "critical severity test findings."
Additionally, McDonough said that VA would not be changing out from the Cerner Millennium health records software system, and will continue to be working with the Defense Department (DoD) on what VA needs from the Cerner system.
"We are not revisiting the relationship with DoD on this, but we do have to have much more candor with each other and ourselves frankly about what precisely we need and require from the Cerner system," said McDonough. "We are not changing out from the Cerner system, let me reiterate that."
Read More About