The U.S. Department of Agriculture (USDA) is moving forward in its search for a new rover, according to a Feb. 12 solicitation on Beta.Sam.gov.
Earlier this month, the USDA issued a source sought notice on Beta.Sam.gov because the USDA Agricultural Research Service (ARS) Plant Genetics Research Unit is looking to purchase a new, fully integrated field phenotyping rover/robot. The sources sought posting said the cloud-based rover is needed to help USDA ARS quickly and accurately phenotype corn plants in the field to better understand the corn's growth under different genetic and environmental variables.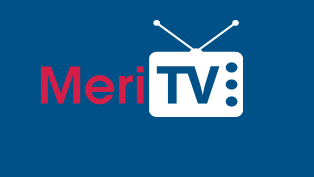 The rover must be able to drive through cornfields and record video and images of corn plants from all sides. The USDA said that it was looking for a rover that could be operated by someone walking behind the rover, as well as having the rover be able to drive itself semi-autonomously for a single pass in the field.
Additionally, the rover must be able to store the data it gathers and upload that data to the cloud via Wi-Fi or ethernet cable. Additionally, the eventual contractor must supply the software needed to both run the rover and upload the rover's data to the cloud. On top of the rover itself, the contractor will be required to supply a handheld tablet or other tech to control the rover while driving it in the field. The rover must be also delivered fully functional, and that no engineering or assembly should be needed.
To comply with Federal regulations, the vendor must be certified as part of the National Defense Authorization Act (NDAA) Section 889, which details rules surrounding Federal acquisition of telecommunications services and solutions. If a vendor doesn't currently have a NDAA 889 Certification, USDA is requiring them to apply for certification.
Submissions are due by Feb. 22. The USDA ARS currently anticipates wanting delivery by May 15, 2021.
Read More About