A challenge for many Federal agencies–and organizations in general–when moving to the cloud is understanding all the options, and identifying the best solutions to meet strategic, security, and mission requirements.
A new type of multi-cloud assessment platform is emerging to help organizations assess services and their costs across multi-cloud environments, giving managers the data needed to architect hybrid IT environments that include traditional IT and cloud infrastructures, mixed in with their on-premises assets.
Agencies need to audit cloud costs, performance, and security, said Kevin Jackson, founder and chief executive officer of GovCloud Network, which helps enterprise and agencies develop plans and strategies to leverage cloud-based services.
Often with cloud services an organization is paying for compute resources, but managers do not know if they are paying for the best or worst-performing compute resources. "Your multi-cloud assessment platform (MCAP) can help you understand the industry benchmark for the particular service that you are consuming," Jackson said.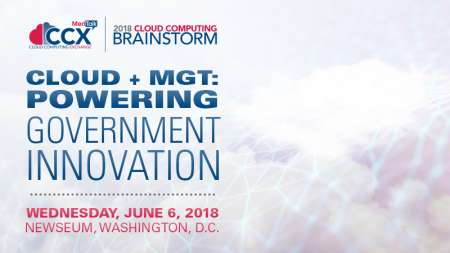 Cloud service providers typically publish their application programming interfaces (APIs) to automate the deployment of services, Jackson said. An MCAP vendor can leverage those existing APIs, allowing an agency's cloud architects to capture, visualize, model, and compare network, datacenter, compute, and storage infrastructure with all market alternatives.
"MCAP is a service. Agency architects would leverage these services to evaluate different cloud service providers," using real data, because today's cloud environments are highly standardized, Jackson said.
Many agency and enterprise IT managers are struggling to assess the current state of their IT environments. Then they find it difficult to understand what is needed to transform that infrastructure because the market is moving so fast, said Scott Goessling, vice president of cloud services with Burstorm, a multi-cloud assessment provider.
"Then it is hard to compare, analyze, and understand what decisions to make because there are so many options," Goessling explained. "It is hard to normalize data in a way that you can do something relevant and meaningful," he noted. As the technology landscape continues to move, shift, and change, "you also need a feedback loop to make sure the decisions you made a year ago are still relevant."
The Burstorm platform provides infrastructure architects a visual model of compute, storage, network, and datacenter infrastructure, a product catalog of service provider assets with hundreds of vendors, and benchmarking with accurate price, performance, and price-performance data. The platform also provides a summary of an organization's current IT state.
It is important that agencies–both civilian and military–make informed decisions at the beginning of the cloud or multi-cloud planning and deployment process. Because afterwards, when management tools are brought in, IT personnel may wind up just managing wrong decisions better, Goessling said. A cloud provider once told Goessling that 70 percent of its cloud installations had to go back to the design phase after implementation due to misinformation or wrong decisions made at the outset.
Once cloud installations are implemented though, agencies will need cloud management platforms that help them maintain visibility and control of costs, resources, and security, especially in hybrid IT and cloud environments, experts say.
"The fundamental issue is that each cloud infrastructure has its own toolset based on each vendor's focus on maximizing the value of their own cloud platform, not the hybrid cloud outcome enterprises are seeking," according to a white paper by analysts with Moor Insights & Strategy.
Agencies and enterprises face a fragmented set of platforms and tools that inhibits consolidated hybrid cloud management of infrastructure costs. Hewlett-Packard Enterprise OneSphere is one option that offers enterprises and agencies a new hybrid cloud management platform provided as a service. The platform gives application developers and business-line leaders easy-to-use, self-service tools for cost management and application deployment across all their public and private cloud infrastructure environments, according to Moor Insights & Strategy analysts.
Read More About