The Department of Veterans Affairs (VA) is replacing its aging financial and acquisition systems with an integrated system after two prior attempts to replace the systems cost hundreds of millions of dollars over the course of several years to develop. In a new Government Accountability Office (GAO) report, GAO made recommendations to minimize risk of cost overruns and delays.
VA's Financial Management Business Transformation (FMBT) program began implementing the Integrated Financial and Acquisition Management System (iFAMS), with the first deployment of certain capabilities at the National Cemetery Administration (NCA) on Nov. 9, 2020. While VA followed some IT best practices, the "cost and schedule estimates only minimally or partially met many of the best practices that help ensure reliable estimates," GAO said.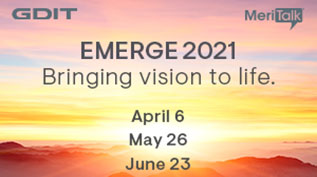 "FMBT program officials identified various challenges, such as FMBT program funding shortfalls, which represent the difference between VA's original requirement and the President's budget request, and coordination with other major initiatives," GAO said. "VA has taken various steps to address its challenges."
Without fully meeting certain best practices for developing and managing cost and schedule estimates, VA's estimations on cost and time were not reliable, according to GAO. Without these reliable estimates, VA may not have the information necessary for informed decision-making. Additionally, following cost and schedule best practices would help position the FMBT program for effective and successful implementation on future deployments.
GAO made two recommendations for VA, both of which were concurred with by the agency and with described actions VA has taken and plans to take to address them. The recommendations include:
The FMBT deputy assistant secretary should ensure that the FMBT program develops a reliable cost estimate using best practices described in GAO's Cost Estimating and Assessment Guide; and
Ensure that the FMBT program develops a reliable schedule using best practices described in GAO's Schedule Assessment Guide.
Read More About