Condoleezza Rice, the 66th Secretary of State, and Anja Manuel, former diplomat and advisor on emerging markets, gathered May 19 at Nutanix's Women in Tech: Economic Value of Diversity in Tech virtual event to offer advice to women in the tech field and encourage them to seize the opportunities available to them.
Rice said that often she was the only woman in the room throughout her career and encouraged young women to feel confident to "be the first" in their field.
"I can't tell you how many rooms I walked into that people looked at me like I must be in the wrong meeting because I did military policy, and I did Soviet military policy," Rice said. "You have to recognize, you can be the first, and I think that's okay. We've got to stop looking for buddies in every circumstance. Firsts are going to happen. If I'd been waiting for a black female Soviet specialist role model I'd still be waiting … If you find yourself as the first, be proud of it and just do the hard work and it's going to be okay."
Rice also encouraged women to find commonalities with others in their organization to spur inclusion and make themselves and others more comfortable.
"I often say if you find yourself as the only one, don't just wait for them to make you comfortable, try to bridge it and make them comfortable too, and now you're working together in common purpose from your diverse backgrounds," she said. "I tend to like the word inclusion a little bit more than the word diversity because I think sometimes diversity suggests differences, whereas sometimes what you're really looking for is commonality."
When it comes to hiring practices and organizations seeking diversity, Manuel said her organizations have found "huge success" in hiring people that are "diverse both in ideology and appearance and race and gender."
"What I have found most effective is not to mandate a quota, but to say, every slate is going to be diverse, so you're always automatically looking at different candidates and then people aren't forced to make one decision or another," Manuel said. "Very frequently, you're like, 'Oh, I hadn't thought about this person, because they may not be in my network, because they went to a different school, or they think differently, they come from a different background, but now that I've met them, I'm happy to include them.'"
Rice acknowledged that the Federal government can be "hierarchical," but encouraged Federal employees to "find a way in your unit, your area, to be responsive to these new ways of working. I think it can have a bigger impact on your agency and ultimately on the Federal government in general," especially when it comes to technology, she said.
"There are new ways of working. Technology has taught us a lot during this pandemic. It's made us more adaptive; it's made us more resilient," Rice said. "We've got to realize that you don't have a crisis this big and have no major permanent changes."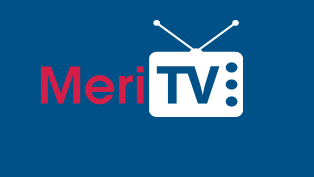 Rice said trying to change old ways in the Federal government can be "really tough," such as hiring younger people or pushing for new technologies. However, she stressed that now more than ever there is an opportunity to do so and encouraged women to "remember that there's a lot of opportunities out there" and to "seize it."
"If you can mobilize technology, if you can think about the role that you want your organization to model for people in terms of diversity, in terms of inclusion, in terms of bringing people with really different perspectives but also different experiences, you'll be making a real impact on the changes that we need to make systemically," Rice said.
"I know that there are a lot of challenges, but there are also enormous opportunities right now. And instead of each of us thinking about systemically what needs to happen, I think we have to recognize that systems are changed one step at a time, one act at a time."
Read More About