Following the Centers for Disease Control and Prevention (CDC) updated mask guidance released last week, the White House said fully vaccinated Federal employees, onsite contractors, and visitors to Federal buildings no longer have to wear masks.
In an email sent to agencies last week, the Office of Management and Budget (OMB) said individuals who are fully vaccinated, and at least two weeks after their final dose, are not required to wear a mask in Federal buildings. However, those who are not fully vaccinated will still be required to wear a mask.
"For now, this change related to masking is the only change to Federal workplace COVID-19 safety guidance – maximum telework and workplace occupancy limits remain in place – but we will continue to update based on public health guidance," the OMB email reads.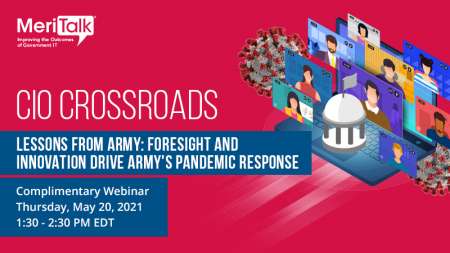 OMB said this change is consistent with President Biden's executive order from January, which mandated masks for Federal employees and instructed agencies "to require compliance with CDC guidelines with respect to wearing masks."
Additionally, OMB said The Safer Federal Workforce Task Force will answer any questions from agencies regarding the new mask guidance.
"OMB, through the President's Management Council, with OPM and GSA, will continue to work with your agencies on the planning already underway related to the Federal personnel policies and work environment for after it is safe for increased return of Federal workers to the physical workplace," the email says.
The Department of Defense (DoD) also lifted its mask requirement late last week, following the CDC's announcement.
In a memo to senior Pentagon leadership, Deputy Secretary of Defense Kathleen H. Hicks said fully vaccinated DoD personnel are no longer required to wear masks at DoD facilities. Additionally, Hicks said the department "will review and revise all applicable Force Health Protection guidance to address the new CDC guidelines."
Read More About