Military users will soon see a tenfold boost in the Department of Defense's telecommunications network, in a move that will support the service's combatant commands, the Joint Information Environment (JIE), and in the process, DoD's push toward commercial cloud services.
The Defense Systems Information Agency (DISA) is upgrading the Defense Information Systems Network (DISN) from an optical transport system with 10 gigabits per second (Gbps) transport speeds to a 100 Gbps packet-optical transport system, DISA announced in late April.
"Our goal is to provide a more robust, survivable network infrastructure that will establish multiple diverse paths," said Johnathan "Chris" Bunting, chief of the global projects branch in DISA's Infrastructure Directorate, in announcing the project. "This will eliminate network outages due to single-event occurrences and improve our availability to key Department of Defense applications and services."
DISA said the project, dubbed the Next Generation Optical Transport network upgrade, will be completed in fiscal 2019 and will deliver better resiliency and encryption, while moving critical components to an IP-based Ethernet infrastructure. Among other projects, it will support JIE—the Pentagon's plan for a consolidated infrastructure that can accommodate all of the military services, DoD components, and coalition partners—plus the Joint Regional Security Stacks, which underpin JIE.
The 100 Gbps network also will support the growing demand for bandwidth, said DISA, which last upgraded the DISN to 10 Gbps over a decade ago.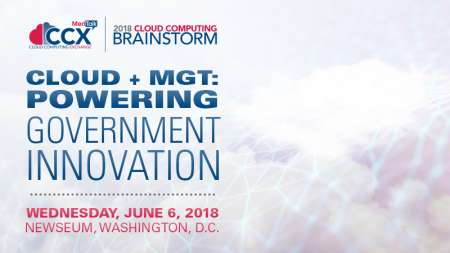 DoD is making a fairly high-profile push to greater use of commercial cloud services, exemplified by its pending contract award for the Joint Enterprise Defense Infrastructure (JEDI) cloud acquisition, which reportedly has a potential value of $10 billion over 10 years.
In discussing the cloud move, DoD officials have said that their focus isn't just on extending the network out to the front lines, but in providing sophisticated services that rely on advanced machine learning and artificial intelligence technologies. The analytics involved in those services require a lot of fast data processing to be useful, which makes a faster network an imperative.
"The whole reason we're engaging in this is all about enabling tomorrow's warfighter to operate at speed," Robert Daigle, director of cost analysis and program evaluation for the secretary of defense, said last month during a Pentagon briefing on JEDI. "Whoever can process the information more quickly tomorrow has an advantage on the battlefield."
A lot of DoD's current projects focus on bringing that kind of processing power to warfighters. Project Maven, for example, wants to employ computer vision algorithms to analyze the millions of hours of full-motion video collected by drones. Pentagon leaders have pushed for greater investment in artificial intelligence in particular, calling development in that field the "new space race."
DISA said the upgraded network will improve services for just about every aspect of DoD's mission, including command and control; communications; intelligence, surveillance and reconnaissance (ISR); mobility; cybersecurity; missile warning; and space control. The DISN Global Content Delivery Service carries communications for DoD's Non-classified IP Router Network (NIPRNet), Secret Internet Protocol Router Network (SIPRNet), satellite services, and a variety of other communications.
"This is a critical infrastructure upgrade that will benefit unified commanders and combat forces worldwide," Bunting said.
Read More About