A bipartisan bill introduced in the Senate on May 19 would require that the Department of Defense (DoD) pass a full independent audit beginning fiscal year (FY) 2022, and if each military branch and part of DoD fails to return clean audit results, it would return one percent of its budget to Treasury.
The Audit the Pentagon Act of 2021, introduced by Sens. Bernie Sanders, I-Vt., Chuck Grassley, R-Iowa, Ron Wyden, D-Ore., and Mike Lee, R-Utah, would help DoD which "still cannot account for trillions of dollars in transactions and has not come close to passing a clean audit," the senators said in a joint statement.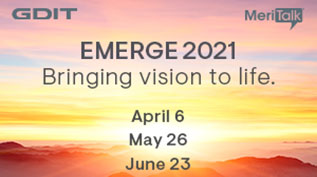 "The Pentagon and the military industrial complex have been plagued by a massive amount of waste, fraud, and financial mismanagement for decades. That is absolutely unacceptable," said Sen. Sanders. "If we are serious about spending taxpayer dollars wisely and effectively, we have got to end the absurdity of the Pentagon being the only agency in the Federal government that has not passed an independent audit."
Different iterations of this bill have popped up over the years, but haven't made it far down the legislative path. Sen. Joe Manchin, D-W.V., introduced the Audit the Pentagon Act of 2015, which would similarly require DoD to pass an audit, but would have offered up different penalties for not passing, like prohibiting DoD from purchasing certain weapons, weapons systems, or platforms if it didn't obtain an FY17 audit. The bill didn't make it to committee.
The Audit the Pentagon Act of 2017, introduced in the House by Rep. Barbara Lee, D-Calif., follows more closely to the newer 2021 legislation by reducing the DoD budget by one-half of one percent if the department's financial statement for the previous fiscal year didn't receive a qualified or unqualified independent audit. This bill made it to the House Committee on Armed Services, but no further.
"While providing for the common defense is one of the most important jobs of the Federal government, it ought to be done in a way that uses our limited resources responsibly," said Sen. Lee. "By requiring the DOD to achieve a clean audit opinion starting in FY22, this bill will provide needed transparency and accountability in its use of taxpayer dollars."
Read More About