The Army Futures Command (AFC) is ready to start working on modernizing the U.S. Army. As MeriTalk reported last month, the new AFC is headquartered in Austin. John Murray, who will lead the new command, was promoted to four-star general last Friday at a ceremony in Austin, following Senate confirmation of the promotion early last week.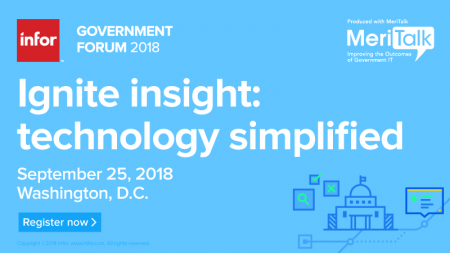 The AFC is tasked with leading the Army's "future force modernization enterprise," according to a press release. The command will assess the future operational environment, emerging threats, and innovative technologies.
At a ceremony on Friday celebrating the new command center, Murray shared his thoughts on the future of AFC.
"For too long we have focused only on cost, schedule, and performance," Murray said. "We must now also focus on value, value to the young men and women that will be operating the equipment we build and utilizing the concepts we develop."
According to the U.S. Army, Murray will focus on six modernization goals as the leader of AFC: long-range precision fires; the next generation combat vehicle; a future vertical lift platform; the Army network; air and missile defense; and soldier lethality. Murray will also work to synchronize efforts among the Army Commands, including Army Forces Command, Army Training and Doctrine Command, and Army Materiel Command.
When the Army initially announced Austin as the location for the AFC, it cited Austin's low cost of living, as well as local academic institutions and a thriving technology sector for why it chose the city. The Army's focus on cost of living makes sense, since the AFC is expected to host 500 soldiers and civilians when the command reaches full operational capability by summer 2019.
The AFC will have three locations, totaling roughly 75,000 square feet. Included in its footprint is a 20,000-square-foot incubator hub, where 100 personnel from the AFC will work worth with private sector companies to develop new technologies.
Read More About