Adobe wants citizens to love their government through better customer experience and security, according to John Landwehr, Adobe's vice president and chief technology officer for the public sector, and Karen Terrell, Adobe's new vice president of public sector.
Terrell said that the Federal government should ensure that its websites are accessible on cellphones and tablets.
"The more interactions that our government can have on these mobile platforms, the more efficient the government is going to end up being. Their constituents are going to be more loyal," Terrell said in an interview with MeriTalk.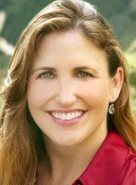 Terrell said that when citizens have the chance to fill out a government form online, on their cellphone, they'll appreciate the convenience.
"I'm excited about my city and my ability to get something done online and now I'm an advocate," Terrell said of people who appreciate the ability to accomplish tasks online. "So I think Adobe is in a unique position to securely and in multiple platforms, provide experiences to citizens for more engagement, more loyalty, more patriotism, more advocacy."
Adobe has worked with Marines.com, the Census, the city of Chicago, Canada.ca, the Hawaii governor's office, and Illinois' Department of Human Services on making their websites more user-friendly. Prior to working with Adobe, Illinois' Department of Human Services was spending $6 million in administrative costs from the forms that citizens needed to fill out. Adobe was able to bring down those costs through digitization.
Landwehr said that state and local governments are leading the way for mobile adoption in the public sector.
"There are certainly some early leaders in going mobile but way too many are laggers and it's a quick test for any government agency to just pull up a smartphone on their own website and make sure all of the pages and transactions that can be done on a desktop can be done on a smartphone," Landwehr said in an interview with MeriTalk.
Landwehr said that the Federal government is leading the way in security with the Federal Risk and Authorization Management Program (FedRAMP). Landwehr said that state and local governments as well as private sector companies are interested in procuring services from FedRAMP-certified companies.
"All areas of government benefit from rigorous security controls that have already been vetted and viewed both by government as well as third-party authorization assessors that are out there so [FedRAMP] helps make sure that the procurement is going from a trusted provider," Landwehr said.
Landwehr said that the Modernizing Government Technology Act provides an option for agencies to procure secure cloud services and move away from legacy IT systems.
"Certainly there will be migrating costs of transitioning from an on-premise data center to a cloud environment in that first year or so and we're supportive of the Modernization of Government Technology Act to make that easier for government agencies that can prove that return on investment," Landwehr said.
Adobe is also behind the Department of Homeland Security's Homeland Security Information Network, which provides real-time collaboration and information sharing network for Federal, state, and local governments, as well as first responders, and critical infrastructure managers.
"It's been a very successful platform to bring all those different groups from all those different levels of government organizations together when you need to do either disaster preparedness, and planning, and exercise, or response," Landwehr said. "So that when all these forms of government quickly come together, to respond to disasters or other security incidents, they've got a platform to do that."
Adobe's emphasis on customer experience and improving communication both within agencies and between constituents could help citizens love their interactions with government much as they love their cellphones.
Read More About