The organizers of World Backup Day – the annual March 31 call for all to back up their data in order to preserve those precious assets and create the ability to recover them in the event of theft or loss – claimed victory this week in its effort to spread the word about the importance of backups and implementing strategies for continuous backups going forward.
"Real friends don't let friends go without a backup," say the organizers of the good-humored annual effort that launched in 2011.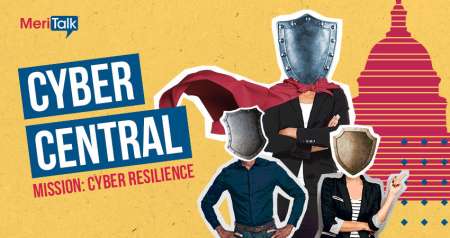 In the face of ever-more sophisticated and destructive cyberattacks that aim to steal data or hold it for ransom, one industry expert in the thick of the data protection mission talked in more serious tones about what's at stake with data backup and protection plans.
"The protection of data is often taken for granted, yet a cyberattack can easily take down entire systems, expose valuable information, and bring operations to a halt," said Mike Wiseman, Vice President, Public Sector, at Pure Storage, which makes all-flash data storage hardware and software products.
Nowhere is that a more important warning than in the Federal government and other public sector organizations that operate some of the most critical infrastructure that underpins the workings of every-day society.
"The influx of ransomware attacks on critical systems – from water treatment plants, food suppliers, and other critical infrastructure – underscores the importance for agencies to double down on their cyber infrastructure," Wiseman said. "They must focus on deploying meaningful and comprehensive data protection strategies to safeguard their most treasured asset: data."
He said World Backup Day "serves as an optimal time for governments to re-evaluate and further invest in effective security measures to deploy across their organizations."
"Many agencies currently depend on ages-old legacy systems that can't support and protect against the changing risk landscape, leaving them susceptible to attack," Wiseman said.
"It's time to deploy integrated systems that can meet the dynamic needs of the agency, while providing premier recovery and backup capabilities," the Pure Storage official said. "Public sector IT leaders should look to solutions that help their organizations recover data as quickly as possible and at scale. It's only a matter of time before the next big attack, and having consistent, real-time access to data is critical."
If you missed your data backup on March 31, the good news, organizers said, is "that World Backup Day is every day!" They added that a "good backup plan will be continuous and include multiple layers to not only recover your data but also include steps for data preservation."
Read More About