Connected cities are not just seeking ways to transform their technology infrastructure, but also looking to build a 21st-century workforce across critical sectors to meet the challenges of innovative transformation.
During the ACT-IAC Emerging Technology and Innovation event today, IT officials from across the country spoke to how workforce scarcity is the real capital that's needed to advance technologies in their areas.
"There's more capital than there's ever been at any point in human history afloat right now in our world. So, that means that capital is not really the scarcity. Talent is where there's a scarcity," VP of Engagement at Florida International University Saif Ishoof said. "And so, it means essentially all of us are in a war for talent."
President and CEO of Port San Antonio Jim Perschbach agreed that there isn't anything more important to the IT field right now than recruiting and strengthening the workforce.
"A challenge that we have, not just in San Antonio, but around the country, probably around the world, is people believe that these new and emerging technologies are not for them," said Perschbach. "I can't tell you how many places we go to that people look at the tech geniuses out there and think there's some sort of special class of people – that there's no opportunity to do that."
The panelists agreed that investing in people, not just in the tech industry, but also within their communities is key to building up smart and connected cities. CIO and Director of Innovation Technology for the City of Miami Mike Sarasti said that digital transformation and smart cities are long games and that working to invest in people is how they get those investments to pay dividends.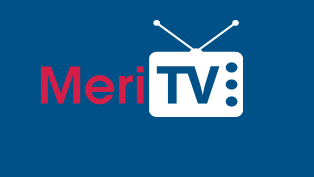 To make these investments in the workforce and their communities, these local officials have launched programs to help build up those people. The City of Miami has established the Miami Innovation Academy to help train employees on emerging technologies. Port San Antonio is building a $63 million museum and events center which will, in part, connect them to the community more closely and show them opportunities in the space.
Additionally, Florida International University has created a regional portal to source talent, started standing up adult learning programs, and partnering with a campus technology group to help create early experiences.
"Those are three examples of how we're blurring the lines, particularly about how it is that we're scaling up America's competitive advantage, not only in the national context, but in the global context of this geopolitical war for talent, and it gets us there's no greater joy than helping to connect young people to their dreams," Ishoof said.
Read More About