President Biden intends to nominate Pamela Melroy, a former astronaut and former deputy director at the Defense Advanced Research Projects Agency (DARPA), to be the next deputy administrator at the National Aeronautics and Space Administration (NASA), the White House announced April 16.
The nomination requires Senate confirmation. She would be second-in-command to former Florida Sen. Bill Nelson, who the administration had previously nominated as NASA administrator and is also awaiting confirmation.
Melroy was just the third woman to ever pilot the space shuttle for NASA. In addition to spending over 14 years as an astronaut and in other roles at the agency, she spent over a decade as a pilot in the United States Air Force (USAF).
After leaving NASA in 2009, Melroy went to Lockheed Martin as a director and deputy program manager, overseeing the contractor's management of building NASA lunar-capable spacecraft, the Orion. She was already intimately familiar with the project, having come to Lockheed Martin after being the Orion branch chief at NASA.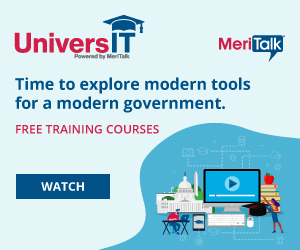 Following the stint in the private sector, Melroy returned to government work, first at the Federal Aviation Administration (FAA) and then for DAPRA. At FAA, Melroy was first a senior technical advisor to the associate administrator for the Office of Commercial Space Transportation, then as the acting deputy associate administrator in the same office.
Melroy left FAA and took a job at DARPA as the deputy director of the Tactical Technology Office in the Department of Defense's research and development arm. She spent four years in that role, from 2013-17, and has been the director of Space and Technology Policy at NoVa Systems in Adelaide, Australia since 2018.
Read More About