President Biden will nominate Jen Easterly, a cyber veteran who helped stand up U.S. Cyber Command, to be the next director of the Department of Homeland Security's (DHS) Cybersecurity and Infrastructure Security Agency (CISA) component, the White House announced Monday.
Easterly has worked in cybersecurity at Morgan Stanley for the past four years and has 14 years of experience in both government and military service.
Before taking a job at Morgan Stanley in 2017, Easterly was on the National Security Council (NSC) as a special assistant to the President and senior director for counterterrorism from 2013-16. She went to the NSC from the National Security Agency (NSA), where she served as a cyber advisor before becoming deputy director for counterterrorism at the agency.
Easterly was on the team commissioned to design and build U.S. Cyber Command, helping stand up the organization from April 2009 until July 2010.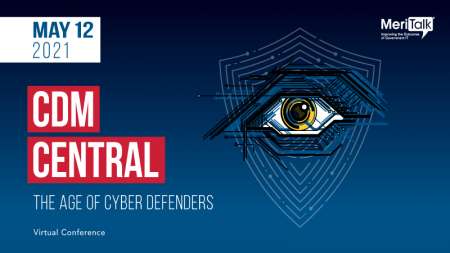 Her nomination will need to be confirmed by the Senate before Easterly takes her post as head of CISA, but is not expected to face a contentious process in the Senate.
CISA has been without Senate-confirmed leadership since former CISA Director Chris Krebs was fired by President Trump last November after delivering an election security update proclaiming the 2020 election to be the safest in history. Brandon Wales, CISA's director of the Office of Cyber and Infrastructure Analysis, has served as acting director since Krebs' dismissal.
More DHS Appointments
In addition to Easterly's nomination, the White House announced several other nominees for DHS leadership today.
Biden will nominate Robert Silvers for under secretary for strategy, policy, and plans; Jonathan Meyer for general counsel; and John Tien for deputy secretary, according to the White House release.
Silvers' nomination will bring the cybersecurity veteran back to DHS, where he previously served as assistant secretary for Cyber Policy during the Obama administration. There he was responsible for "engagement on cyber defense with the private sector, the federal government's response during significant cyber incidents, and building diplomatic coalitions to confront the most challenging issues involving security and digital innovation." As a partner at Paul Hastings, Silvers is vice-chair for the Data Privacy and Cybersecurity practice and co-chair of the AI practice.
Meyer and Biden go way back, as Meyer served as counsel to then-Senator Biden from 2001-07. Meyer has been a partner at Sheppard, Mullin, Richter, and Hampton since 2016, and had been senior counselor to the general counsel and deputy general counsel at DHS in the nearly six years prior to going into private practice. Meyer has also had separate stints at the Department of Justice as senior counsel to the deputy assistant attorney general and as deputy assistant attorney general.
Tien is another veteran of the Obama administration, who served on Obama's NSC as senior director for Afghanistan and Pakistan from 2009-11 before becoming a managing director at Citigroup. Prior to his Citigroup stint, Tien spent 24 years on active duty in the U.S. Army and retired as a colonel.
Read More About