The U.S. Air Force (USAF) is ready to take the next step with its Advanced Battle Management System (ABMS), after saying the program successfully met "ambitious" key benchmarks.
USAF will push the novel program— which is the service branch's effort to encompass new technologies, operational requirements, and warfighter integration efforts allowing commanders and warfighters to share more information faster— into an operational phase, "bringing the system's tools and technology one step closer to being available for use in the 'real world.'"
"Nearly two years of rigorous development and experimentation have shown beyond doubt the promise of ABMS," said Air Force Chief of Staff Gen. CQ Brown, Jr in a news release. "We've demonstrated that our ABMS efforts can collect vast amounts of data from air, land, sea, space and cyber domains, process that information and share it in a way that allows for faster and better decisions."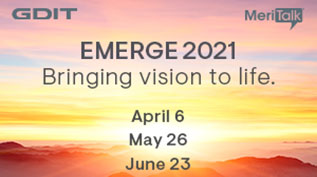 Brown added that "this ability gives us a clear advantage, and it's time to move ABMS forward so we can realize and ultimately use the power and capability it will provide."
According to USAF, ABMS is a top modernization priority for the department and will be key to a network-centric approach to battle management in partnership across the Defense Department (DoD)—the Joint All-Domain Command and Control (JADC2). This broad effort, when full deployed, will allow U.S. forces from all branches to orchestrate military operations across all domains, including cyber.
"Command and Control is as timeless as warfare — as the character of war changes, so too does the art and science of C2," said Brig. Gen. Jeffery Valenzia. "In a data-dependent and data-saturated world, victory belongs to the side with decision superiority — the ability to sense, make sense of a complex and adaptive environment, and act smarter, faster, and better," he said.
Read More About