The U.S. cloud computing economy tripled in size from 2002 to 2017, and added $214 billion to the U.S. gross domestic product in 2017, according to an Internet Association (IA) report released Tuesday.
The report, written by IA Chief Economist Christopher Hooton, analyzes cloud and economic data from 2002 to 2017 in an attempt to measure the macroeconomic effects of the cloud industry.  Among its findings are that the cloud economy added 2.15 million jobs to the U.S. economy in 2017.
Although the report suggests that more research could better pinpoint the economic impact of cloud technology, it also states that the industry's growth largely comes from businesses replacing more costly physical information-communication technology (ICT) systems with cloud computing services.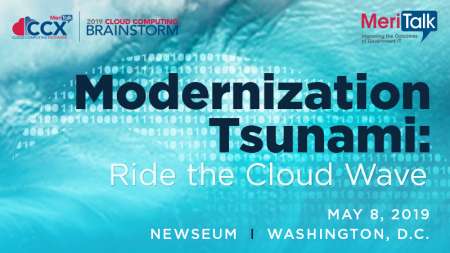 "Rather than dealing with data centers, hosting, and other proprietary services, companies and individuals can simply pay as needed, creating greater business efficiency, reducing costs, reducing environmental footprint, and increasing reliability–claims documented in academic literature and seen anecdotally in individual company decisions," Hooton writes.
In examining economic data on cloud computing across a 15-year period, the report indicates that the cloud's growing effect on GDP is very substantial. In 2002 and 2007, the cloud economy added $78.1 billion and $105.4 billion to the U.S. GDP, respectively, before reaching $214 billion in 2017. The number of jobs created by the cloud industry has also followed these growth trends.
Given the trends presented, Hooton stresses the influence of cloud computing today, and that its growth trends will likely continue.
"Cloud computing is not a technology of the future; it is a very real and present boon to internet and economic systems today," Hooton writes. "Its expected future growth will only bolster its importance."
Read More About