The White House expects to solidify the United States' cyber relationship with India in the next two months.
"Cooperation on cyber issues is a key component of the bilateral relationship between India and the United States," says a news release from the White House. "The two countries have a strategic cyber relationship that reflects their shared values, common vision, and shared principles for cyberspace."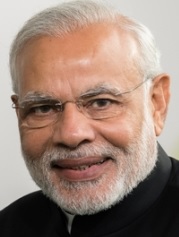 In a speech to a joint session of Congress on Wednesday, Indian Prime Minister Narendra Modi agreed with these sentiments and emphasized the importance of continued partnership. Modi is speaking as part of a three-day trip to the U.S. to discuss relations between the two countries.
"The excellence of American universities has nurtured institutions of technology and management in India," Modi said. "Our cooperation also secures our cities and citizens from terrorists and protects our critical infrastructure from cyber threats."
The press release noted that the U.S. and India share many cyber principles, such as cooperation between governments and the private sector, Internet access as a necessity in the modern world, and a need for freedom and security online.
"New challenges are emerging in cyber," Modi said. He told Congress that his cyber goals were "to skill millions of youth, build hundreds of smart cities, have broadband for a billion, and connect our villages to the digital world."
The news release announced that the U.S. and India would be committing to a variety of cyber goals, including: coordinating on cybersecurity best practices, sharing cyber information, cooperating and coordinating in instances of cyber crime and cyber terror, and sharing understanding of technology access through such mechanisms as the bilateral High Technology Cooperation Group.
A signing of the complete framework for U.S -India cyber partnership is expected to happen within the next 60 days.
Read More About