President Donald Trump signed an executive order Monday that authorized the reorganization of the executive branch of the Federal government.
The order does not contain any specific recommendations for reorganization except that it should "improve the efficiency, effectiveness, and accountability."
Within 180 days the heads of each agency are required to submit proposals for how their agencies should be restructured.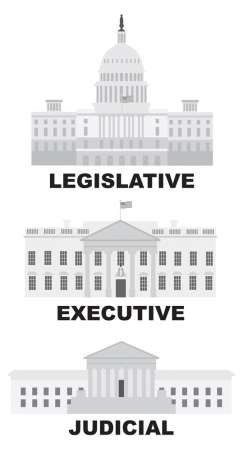 The director of the Office of Management and Budget, Mick Mulvaney, is required to publish a notice in the Federal Register for the public to suggest improvements. 180 days after the final date for the public to submit suggestions, Mulvaney will propose a plan to reorganize the agencies.
"This executive order is another step toward making the Federal government efficient, effective, and accountable to the people. Today we're beginning the process of a long overdue reorganization of our Federal departments and agencies. We've assembled one of the greatest Cabinets in history," Trump said. "We want to empower them to make their agencies as lean and effective as possible and they know how to do it."
The proposed plan should include recommendations to remove unnecessary agencies, components of agencies, and agency programs, and to combine functions of agencies. The plan should also include recommendations for any legislation that would be necessary to start the reorganization process.
When drafting the plan to reorganize, the agency heads and OMB director should consider whether any of the agency jobs would be better managed by the states, whether an agency job overlaps with another agency, whether the cost it takes to operate the agency is worth the service it provides, and what the consequences would be to shutting down an agency or program.
The order will not affect the lawful authority of any agency or the functions of the OMB director.
Read More About