The Alliance for Digital Innovation (ADI), a technology trade group that aims to help shape government innovation, is asking the Biden Administration to consider seven recommendations on Governmentwide Acquisition Contracts (GWACs) that it says will better achieve IT and cybersecurity priorities outlined in the administration's Build Back Better agenda.
In a whitepaper sent to the White House, Office of Management and Budget, and General Services Administration, the group discussed the limitations of existing GWACs, including how the vehicles can exclude companies rather than include emerging skills and capabilities.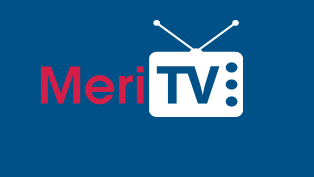 GWACs serve as a tool for interagency acquisition and are pre-competed, multiple-award, indefinite delivery, indefinite quantity (IDIQ) contracts used by Federal agencies to buy IT solutions. Interagency acquisition includes a requesting agency seeking a requirement and a servicing agency that provides acquisition and support. The idea is for the requesting agency to benefit from the expertise and capabilities of the servicing agency, while the servicing agency benefits from improved pricing and negotiable terms and conditions.
"To be clear, GWACs are an important tool in the acquisition ecosystem. However, because they are often focused upon IT acquisitions, they can quickly become administratively obsolete and difficult to adapt to the ever-quickening pace of technology advancements in commercial industry," wrote ADI. "Both the construction and management of these critical vehicles must evolve over time to accommodate the emerging landscape of technological advances and to accelerate governments' access to innovation."
ADI's seven recommendations to improve GWAC outcomes and performance are:
Focus on most relevant evaluation criteria;
Reduce administrative burdens;
Expand industry engagement;
Leverage commercial use cases;
Improve onboarding and offboarding;
Create training programs to support new entrants; and
Revise the philosophy of teaming agreements and joint ventures.
ADI said that to get the most out of GWACs the vehicles should be focused more on "access to innovation instead of current policy prioritization geared towards commoditization and harmonization."
Membership of the innovation trade group includes some of the more notable names in tech, including: Adobe, AWS, Google Cloud, Salesforce, and Zscaler.
Read More About