Telehealth, the delivery of health care services while the patient is at one site, and the licensed health provider is at another site, is here.
But what does  the future hold in terms of cost, coverage, consumer demands, and legislation? MeriTalk takes an in-depth look at those challenges, and talks with industry leaders.
Telehealth is Here, But its Future is Uncharted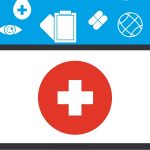 Telehealth is not just a novel idea or futuristic concept. It's rapidly becoming what consumers want and what providers need. But is telehealth everything people hope it will be?
More Patients Find an Easy Fit With Wearables
Health care wearables are gradually becoming an integral component of patient care, with an influence on remote patient monitoring, wellness program development, treatment of chronic disease, and more.
Q&A: Yorktel's Jim Custer Talks Telehealth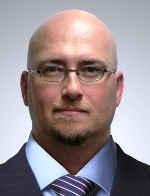 If you want to get down to the nitty-gritty on the techie side of telemedicine, Jim Custer, the director of product development in the health care division of Yorktel, is your man.
APIs and Apps: The Potential Keys to Health Data Exchange
APIs, known as application program interfaces, are sets of routines, protocols, and tools used when building software applications. Though seemingly small, APIs and their use with apps might just hold the key to achieving interoperability between electronic health records (EHRs), or so the Federal government is hoping.
Read More About