South Korean officials announced on Oct. 10 that they suspect that North Korean hackers stole U.S. and South Korean military documents.
A South Korean newspaper reported that hackers stole 235 gigabytes of documents from South Korean military networks in August and September of 2016. The documents included U.S. and South Korea personnel reports, during meetings about joint military drills between the U.S. and South Korea, and a plan to assassinate North Korean leader Kim Jong Un.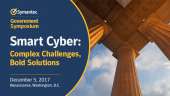 Rhee Cheol-hee, a South Korean lawmaker, said the information was from South Korea's Defense Ministry. North Korea denied being involved in the hack.
"As U.S. and North Korean leadership swap bellicose threats on Twitter, the pressure will increase on their respective intelligence agencies to conduct cyber espionage and to prepare the battle space for war via aggressive computer network operations," said Kenneth Geers, senior research scientist for Comodo, and NATO Cyber Centre Ambassador.
The U.S. military has about 28,000 troops stationed in South Korea.
"The threat of sudden decapitation via cyber and traditional strikes may force Kim Jong Un into making desperate moves," Geers said. "Cyber is more unpredictable than traditional weaponry, because you may lose control of your assets before you know it."
The U.S. government has yet to issue a response to the cyberattack.
"Given that the risk is international nuclear war, there are no limits on what both sides might do in cyberspace to prepare the battle space, in an effort to improve the prospects of victory for their side," Geers said. "The global architecture of cyberspace means that North Korean hackers are likely busy in various parts of the United States right now, dreaming up diversionary or retaliatory sabotage operations in the event of war."
Read More About