A bipartisan Senate bill introduced on Monday would help the United States to grow and maintain its global technology advantage against China and other competing nations.
Sens. Chris Van Hollen, D-Md., and Roy Blunt, R-Mo., introduced the National Strategy to Ensure American Leadership (SEAL) Act, which calls for the National Academies of Sciences, Engineering, and Medicine to identify the top "10 most critical emerging science and technology challenges" and provide legislative or administrative recommendations to ensure U.S. leadership in those areas.
"To create more good-paying jobs and further sharpen our ability to compete in a rapidly changing global economy, the United States must stay at the forefront of innovation and technology," Sen. Van Hollen said in a statement.
"What's more, we cannot afford to sit idly by as the Chinese government implements its plan to seek dominance in certain key technologies as part of its strategy to expand its influence and export its authoritarian model around the world," he added. "We must work urgently to not only identify and address areas where we're falling behind but also establish a technology blueprint for the future. This bipartisan legislation will help do just that, and I look forward to working together with Senator Blunt to pass this common-sense proposal."
According to the bill, the United States was "an undisputed leader in science and innovation" in 1960, and made up 69 percent of the world's research and development (R&D) investments. However, in 2018, the United States only made up 27.6 percent of global R&D investments.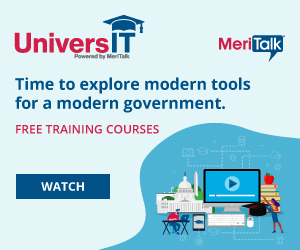 China is quickly catching up to the United States when it comes to research and development, the senators stressed. China's R&D investments rose from 4.9 percent to 26.3 percent from 2000 to 2018. On the other hand, the United States' R&D investments fell during that time, from 39.9 percent to 27.6 percent.
"Having a forward-looking view of how we prioritize Federal research investment is critical for our national and economic security," said Sen. Blunt. "Countries like China are pouring state resources into research fields, especially emerging technologies, that target key U.S. economic sectors. This bill will help ensure we are making strategic investment decisions that keep us ahead of the curve and allow us to maintain our competitive edge in innovation."
The bill also would require a final report to be submitted to Congress with the findings of the National Academies of Sciences, Engineering, and Medicine.
Read More About