Sen. Ben Cardin, D-Md., said he plans to introduce two bills in Congress that would investigate Russian involvement in the 2016 election hacks and introduce sanctions against the country for its involvement.
"Because of Russia's attack on us, their destabilizing and murderous role in Syria, and their illegal annexation of Crimea and invasion of Ukraine, I continue to believe the United States must go further and that is why I am introducing two bills next month–the first which would establish an independent, nonpartisan commission to further examine the attack and Russia's efforts to interfere in our election," Cardin said last week. "The second bill will frame our policy on Russia to include comprehensive enhanced sanctions in response to Russia's interference in our election and its ongoing aggression in Ukraine and Syria. The bill will also increase assistance to bolster democratic institutions across Europe."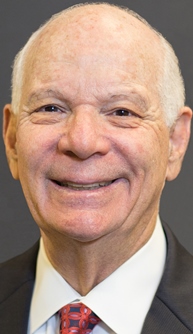 Sen. Mark Warner, D-Va., also released a statement on Thursday commending the Obama administration for recent executive actions against Russia and calling for increased legislative response to Russia's hacking behavior.
"The actions the president took today are an important step, but preventing Russia from interfering in our elections will require a sustained response from the next administration and from Congress," said Warner. "We are obligated to conduct a thorough, timely and bipartisan investigation in the 115th Congress with the goal of releasing as much information as possible, while protecting sources and methods, so that the American people can understand exactly what happened and what could well happen again if we fail to respond appropriately."
Republican members of the Senate also promised renewed efforts in the 115th Congress to address Russian hacking.
"The retaliatory measures announced by the Obama administration today are long overdue. But ultimately, they are a small price for Russia to pay for its brazen attack on American democracy," Sens. John McCain, R-Ariz., and Lindsey Graham, R-S.C., said in a joint statement. "We intend to lead the effort in the new Congress to impose stronger sanctions on Russia."
These statements come on the same day that the FBI and DHS released a Joint Analysis Report on the tools that Russia used to hack U.S. networks and infrastructure.
Read More About