The Senate voted late on June 8 to approve the much-amended U.S. Innovation and Competition Act of 2021, by a margin of 68-32.
The bill was shepherded through the chamber by Senate Majority Leader Chuck Schumer, D-N.Y., with bipartisan support generated in part by his willingness to allow votes on numerous amendments, to swell the legislation's scope with additions of significant cybersecurity and other legislative measures, and messaging that stuck to his central theme of helping the U.S. better compete with China on technology issues.
The legislation began its journey earlier this year as the Endless Frontier Act and took on its current title when it expanded to include, among other items, $52 billion of CHIPS Act funding to support domestic semiconductor operations.
Over to the House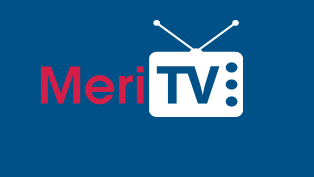 The Senate bill now moves to the House for consideration. Earlier this year before it morphed into the U.S. Innovation and Competition Act, the Endless Frontier Act was introduced in the House and referred to the House Energy and Commerce, and House Science, Space, and Technology committees.  That base level of legislation has not thus far moved along from those committees.
Big Tech Items
The legislation includes numerous items of significance for Federal IT and security including:
$52 billion of funding for the National Science Foundation (NSF) to spend through FY2026 to create a Directorate of Technology and Innovation to support research efforts on AI, quantum science, and other areas; fund R&D at "collaborative institutes"; support academic technology transfer and intellectual property protection; establish technology testbeds; and build relevant workforces.
Increased STEM education funding at NSF, and creation of a Chief Diversity Officer at the agency;
Creation of an NSF research security office, provision of Federal cybersecurity assistance to universities conducting research, and creation of an information sharing and analysis center (ISAC) for security research risks;
Creation by of the Commerce Department of a supply chain resilience program, and work with the private sector "for the purpose of identifying and recommending opportunities to mitigate or address supply chain vulnerabilities in the United States and in allied and partner countries."
$52 billion for CHIPS Act implementation;
$1.5 billion to implement the USA Telecommunications Act that would fund efforts to create decentralized operating systems for wireless communications including 5G services;
$20 million for a cyber response and recovery fund to coordinate response and recovery efforts among Federal, state, local, and tribal governments;
Authorization for the Homeland Security Secretary to declare that a "significant" cybersecurity incident has occurred and establishment of authorities for response and recovery including assistance to non-government entities;
Provisions for Federal workforce reskilling programs, aimed at improving workforce technical skills; and
A Federal rotational cyber workforce program along the lines of Senate legislation introduced in April that aims to grow and retain a highly skilled Federal cyber workforce.  The legislation would allow cybersecurity employees to work across multiple Federal agencies, allowing them to expand their skills and networks.
White House Support
President Biden praised the Senate's passage of the bill and indicated he will use his influence to help promote the legislation in the House.
"This legislation addresses key elements that were included in my American Jobs Plan, and I am encouraged by this bipartisan effort to advance those elements separately through this bill," he said. "I look forward to working with the House of Representatives on this important bipartisan legislation, and I look forward to signing it into law as soon as possible."
"It is long past time that we invest in American workers and American innovation.  Along with the American Jobs Plan, the U.S. Innovation and Competition Act would make generational investments in research and development and advanced manufacturing to help us grow critical industries and win the jobs of the future," President Biden said.
"It will empower us to discover, build, and enhance tomorrow's most vital technologies — from artificial intelligence to computer chips, to the lithium batteries used in smart devices and electric vehicles — right here in the United States," he said. "By strengthening our innovation infrastructure, we can lay the foundation for the next generation of American jobs and American leadership in manufacturing and technology."
Sen. Schumer said the Senate's approval of the bill "moves forward historic legislation to invest in science, technology, and U.S. manufacturing that will shore up critical industries like semiconductors, artificial intelligence, advanced communications like 5G, quantum computing, biotechnology, and advanced energy."
Read More About