Senate Majority Leader Chuck Schumer, D-N.Y., plans to introduce a bill to ensure the United States will "out-compete China" as a global tech leader and create new American jobs in the tech industry.
During his Feb. 23 press conference, Sen. Schumer said the new legislation will be based on the bicameral and bipartisan Endless Frontiers Act, which Sens. Schumer and Todd Young, R-Ind., introduced in the Senate last year, and Reps. Ro Khanna, D-Calif., and Mike Gallagher, R-Wis., introduced the same measure in the House.
The Endless Frontiers Act introduced in May 2020, proposed expanding the National Science Foundation (NSF) and renaming it the National Science and Technology Foundation (NTSF). Additionally, the bill would establish a Technology Directorate within NTSF that would receive $100 billion over five years in research in AI and machine learning; high-performance computing; robotics, automation, and advanced manufacturing; and other key technologies.
"I want this bill to address America's short-term and long-term plan, which is protect the semiconductor supply chain, and to keep us number one in things like AI, 5G, quantum computing, biomedical research, storage – all of these things are part of the bill and the Endless Frontiers Act," Schumer said during the Feb. 23 press conference. "We need to get a bill like this to the president's desk quickly to protect America's long-term economic and national security."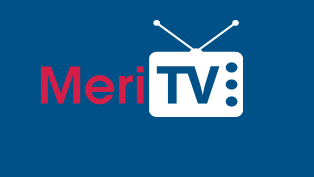 Although Sen. Schumer did not indicate if the new bill will include the same amount of funding for NSF as last year's bill, he did say the new legislation will include "serious investments" to "key cutting industries."
"The new legislation must achieve three goals: enhance American competitiveness with China by investing in American innovation, American workers, and American manufacturing; invest in strategic partners and alliances, NATO, Southeast Asia, and India; and expose, curb, and end once and for all China's predatory practices, which have hurt so many American jobs," said Sen. Schumer.
Sen. Schumer said he and Sen. Young plan to have the new legislation on the Senate floor for a vote this spring.
Read More About