Gerrit Lansing, Republican National Committee chief digital officer, will become the White House CDO, according to Politico.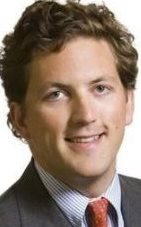 Lansing served as the RNC's CDO since 2015. Lansing's job will include creating digital content for the White House and engaging the public to use the government's online resources, and modernizing White House technology.
In 2013, President-elect Donald Trump tweeted an acknowledgement of the work that Lansing did to update the Republican Party's technology.
"I'm thrilled to be joining the RNC's digital operation, which has already taken such great strides towards victory in 2016," said Lansing in 2015. "By expanding and adapting our digital capabilities, we will bring Republican values and ideas to more voters than ever before. I am proud to be a part of these unprecedented efforts."
Lansing worked for the National Republican Congressional Committee as digital director. Lansing also served as press secretary for the House Budget Committee under Rep. Paul Ryan, R-Wis., and as new media director for Rep. Peter Roskam, R-Ill.
Read More About