Sens. Jerry Moran, R-Kan., Mark Warner, D-Va., Roy Blunt, R-Mo., and Amy Klobuchar, D-Minn., on Sept. 28 reintroduced the Startup Act, which would grant more visas to immigrants in the STEM field.
"This bipartisan legislation would reduce barriers to growth, encourage investment in new businesses, improve the regulatory process, keep talent here in the United States and accelerate the commercialization of university research that can lead to new ventures and the creation of good-paying jobs in Kansas and nationwide," Moran said in a statement.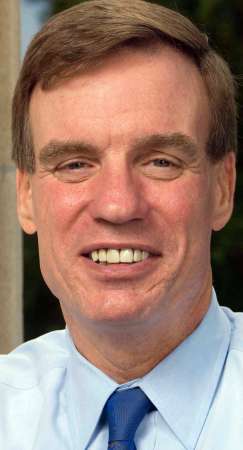 The Startup Act includes provisions that would accelerate the commercial use of academic research that can lead to new businesses, improve the regulations at the Federal, state and local levels, and modernize the Economic Development Administration (EDA) program to promote innovation and spur economic growth. The bill also creates a new limited STEM visa so that 50,000 U.S.-educated foreign students  who graduate with a master's or Ph.D. in science, technology, engineering, or mathematics can receive a green card and stay in the United States.
"For years, we have pushed in Congress for commonsense legislation to encourage entrepreneurship and help startup companies grow and thrive," Warner said. "This bipartisan bill seeks to attract and retain the talented innovators and entrepreneurs that will help our country and Virginia promote capital investment and achieve economic growth."
International students studying in the United States on temporary visas accounted for nearly two-fifths of all Ph.D.s in STEM fields, and international doctoral students were significantly more likely than domestic students to major and earn degrees in STEM disciplines in the U.S.
"The number of new businesses being created in this country is lower than it's been in decades," said Blunt. "The Startup Act will make it easier for entrepreneurs to start and grow their businesses, resulting in more good-paying American jobs. The bill will also increase U.S. competitiveness by ensuring that we have the workforce we need in high-demand STEM fields, which will pave the way for new innovations and stronger economic growth."
According to the 2017 Kauffman Foundation Startup Activity Index, the rate of new entrepreneurs in the U.S. decreased in 2016 from 0.33 percent to 0.31 percent. Also, immigrants to the United States are nearly twice as likely as native-born Americans to start businesses.
"Startups and small businesses are engines of job creation and economic growth," said Klobuchar. "Our bipartisan bill would make it easier for people to get their ideas off the ground, encourage innovation, and strengthen our workforce to keep the U.S. competitive in the 21st century economy."
Read More About