Rep. Jody Hice, R-Ga., ranking member of the House Government Operations Subcommittee, urged the Office of Personnel Management (OPM) in a May 18 letter to bring Federal employees back to their pre-pandemic workplaces quickly, or explain how the Biden administration will deal going forward with the billions of dollars it spends on currently underutilized facilities if Federal employees continue large-scale work from other locations.
The congressman asked OPM to provide a staff-level briefing to his office on those issues by May 25.
Quick Return Argued
Rep. Hice, who said in March he will not seek reelection to his House seat next year, was clear in his wishes to Acting OPM Director Kathleen McGettigan.
"I write today to urge the Federal workforce to return to the fullest possible degree to its normal places of work," the congressman said. "It is time to begin transitioning to the workplace."
Office of Management and Budget (OMB) guidance issued in January currently orders Federal agencies to maximize telework for workers and to limit office capacity to 25 percent during periods of higher COVID-19 transmission. In recent days, OPM has relaxed its mask-wearing guidelines for insider Federal buildings, saying masks are no longer required of people that are fully vaccinated.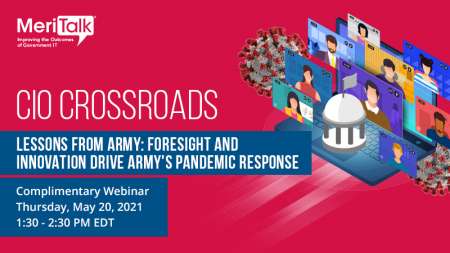 Arguing in favor of a quick return to the office, Rep. Hice said, are rising COVID-19 vaccination rates, and what he called the need for some citizens – veterans and Social Security beneficiaries among them – for face-to-face government services. In-person services, he said, are "particularly critical for the most vulnerable of our constituents including seniors and low-income Americans, as well as individuals who may not have internet access or the computer skills necessary to navigate an entirely virtual interaction with a government agency."
Remote-Work Policy Concerns
If the Biden administration plans to continue remote work, "then it is appropriate to hold a comprehensive policy discussion around related issues," Rep. Hice said. "Prolonging arrangements taken in an exigent situation is not a permanent solution," he emphasized.
On tap for that policy discussion, the congressman said, are Federal government building and rental costs, and locality-pay considerations.
"With the federal government spending approximately $10 billion per year on building and rental costs, there is the question how much is actually needed if workers are not going to be in offices," Rep. Hice said.
On the pay issue, Rep. Hice said Federal workers in the Washington, D.C. area receive a 30 percent bump to their salary based on higher costs of living and commuting, even as they work remotely and don't have to commute to D.C. "If fully remote work arrangements continue indefinitely into the future, the taxpayers would benefit from reassessing whether remote workers should be considered eligible for locality pay," he said.
Safe Return Sought by Connolly Bill
Rep. Hice's leadership counterpart on the Government Operations Subcommittee, Rep. Gerry Connolly, D-Va., has been working on the same big-picture issue, but with a somewhat different approach.
The House Oversight and Reform Committee voted earlier this month to approve Rep. Connolly's Chai Suthammanont Remembrance Act bill that aims to provide Federal workers with more information about office-space safety plans before they return to government facilities to work.
The legislation would require Federal agencies to publish public safety plans at least 30 days before the return of employees to their traditional offices, and ensure that all employees receive a copy of those plans.
The bill is named for a constituent of Rep. Connolly who was a staff worker at a child care facility on Marine Corps Base Quantico, and who passed away last year from coronavirus complications.
Read More About