Federal agencies with technology problems have one man to go to–Reed Cordish, special assistant to the president for intragovernmental and technology initiatives.
And given that there is no Federal CIO in place, his influence is magnified.
Cordish, 42, has been involved in shaping the Trump administration's IT policies, including meeting with high-level agency IT officials to gauge the problems that the Federal government faces as part of the White House Office of American Innovation, led by Jared Kushner, President Donald Trump's son-in-law.
In the latest cyber executive order draft, Cordish is tasked with coordinating a report to the president from the secretary of Homeland Security, the secretary of Commerce, the director of the Office of Management and Budget, and the administrator of General Services, regarding modernization of IT.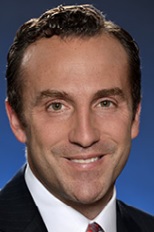 Cordish has a lot to consider, including how agencies can get off of legacy IT and reduce the cost of operations and maintenance for systems, to allow agencies to focus on innovation. Cordish also has a voice in recognizing that commercial Software-as-a-Service is a model that government IT should be moving toward and adopting.
"It is a true honor for me to be appointed as an assistant to the president," Cordish said in a statement in January. "The core foundation of the Cordish Companies was built upon an ethos of public service and a commitment to transforming American cities across the country. Accepting this position is in keeping with those values and I am proud to serve our country in this capacity."
John W. Davis II, founder and CEO of Notice and Comment, wrote an opinion piece for the Hill in February, which suggested that Cordish should focus on modernizing how agencies share data with one another by making the eRulemaking Program mandatory for agencies.
"Until new data sharing and analytics systems and best practices are deliberately and uniformly implemented across the entire Federal government, we can continue to expect inconsistent performance and lack of responsiveness in the rulemaking process," Davis said. "Cordish could seize an immediate opportunity in his new White House role to build on the eRulemaking Program's success by expanding its participation, paving the way for a truly unified, real-time agenda."
Cordish is a close friend of the president's daughter Ivanka Trump and her husband, Kushner. The Cordish family helped to organize Trump's visit to Maryland in 2015, when he spoke at the BWI Marriott. Reed Cordish contributed $250,000 to the Trump Victory committee on June 30.
Cordish was a principal of the Cordish Companies, a Maryland-based real estate business, and the president of Entertainment Concepts Investors, a subsidiary that owns and manages casinos, hotels, and restaurants across the country.
Before the families became friends, Donald Trump sued David Cordish, Reed Cordish's father, in 2004. David Cordish had obtained an agreement to build two casinos in Florida that Trump had wanted to build. Trump filed a civil suit because one of his former employees had joined Cordish's company. The suit was settled in 2010 but Trump became friends with his competitor along the way.
"I didn't know him, but I just said I'm going to get this guy, whoever the hell he is," Trump said at the 2015 event that Cordish organized. "I walked in and I fell in love in about two minutes."
Read More About