MeriTalk conducted a Q&A with David Tishgart, director of product marketing at Cloudera, on cloud adoption.
MeriTalk: What can agencies do to make their transitions to the cloud easier?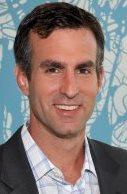 David Tishgart: "Migrating from on-premises to the cloud is not without its challenges, but one thing agencies absolutely must do to make the move easier is think about the software they rely on today. Will it work in cloud, and if so, will it function in largely the same way, or require some retraining? Can it take advantage of elastic and transient infrastructure, or does it require a fixed, always-on state?"
MeriTalk: What should agencies know about purchasing cloud services?
DT: "Cloud can be less expensive than supporting an owned data center, but that's not always the case. Understand what workloads you're going to run in cloud, and figure out ways you can save. You don't want to be billed on an hourly basis for jobs that require persistent cloud resources."
MeriTalk: How can agencies avoid this hourly billing?
DT: "Look at purchasing reserved instances at a discount. On the other hand, for transient and elastic workloads, you'll likely want to pay as you go (hourly or per minute) and shut the cluster down once your work is complete, so that you're not billed for resources you no longer need."
MeriTalk: Security is always a major concern among Federal agencies. How can agencies make sure they are taking enough protective measures?
DT: "Make sure you fully understand the data protections that your cloud provider offers. Is there a chance your data can leave the state or the country? If so, is that a violation? At the same time, it's important to remember that cloud vendors only bear so much responsibility. Agencies must ensure that the applications they're running on cloud infrastructure carry sufficient data security and governance. For example, can an admin who has access to the cluster also view sensitive data that may live in an underlying application? If data is encrypted, where do the encryption keys reside?"
Read More About