MeriTalk conducted a Q&A with Tom Ruff, vice president of Public Sector America's and Latin American Markets for Akamai Technologies, on cloud adoption. The cloud will be the topic of concern at MeriTalk's Cloud Connect 2016: Hybridization and Hyper-Scaling event on Nov. 2.
MeriTalk: Federal agencies generally lag behind private sector companies when it comes to adopting the latest cloud solutions. What needs to change?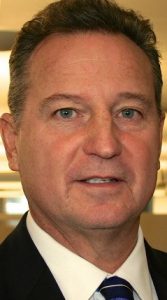 Tom Ruff: I would actually argue that given all the obstacles that the public sector faces migrating to the cloud, such as budgetary constraints and regulations, agencies are actually moving at a nice pace. It's a walk and not run approach for Federal agencies. Agencies can learn from what they've already implemented or can look at the examples of other agencies with similar profiles. The public sector also needs to make a concerted effort to invest in the skills of a knowledgeable IT and security workforce.
MeriTalk: What is Akamai's role in Federal cloud transition? Are there any specific agencies Akamai works with?
TR: Akamai helps agencies with cloud security and cloud networking. Agencies leverage our FedRAMP offering to provide enhanced data security at the edge of the cloud. Essentially, Akamai's cloud computing services sit at the front of a cloud service hosting provider so that we can fight the cyber battle at the edge as opposed to in a data center. Akamai mitigates risk as far away from the data as possible while improving scalability, visibility, and end user experience. We also transform the agencies' networks to accelerate applications, lower costs, and connect to clouds. We work with 25 agencies, including civilian and DoD.
MeriTalk: Why is it harder for Federal agencies to transition to the cloud than it is for private sector companies?
TR: The government faces a unique set of problems that the private sector does not have to deal with, including aging legacy technology, resource and talent scarcity, and Federal mandates. They also still have concerns about cloud security. Given such limitations, the public sector has a number of additional hurdles to overcome when it comes to cloud migration compared to the private sector.
MeriTalk: Congress recently passed an IT Modernization bill, which says that government spends nearly three-fourths of its IT budget on operating and maintaining legacy systems. Do you think this bill will make a significant change in the Federal IT landscape?
TR: Outdated IT infrastructure stifles modernization efforts and makes it difficult for agencies to adopt innovative solutions like cloud computing, but also advanced cybersecurity measures and mobility.
MeriTalk: How can entities, Federal and private, increase understanding of the cloud among their employees?
TR: All organizations need to have a firm understanding of the different cloud environments, be it public, private, or a hybrid of the two, and realize the benefits and pitfalls that the cloud can bring to their organization. Organizations should run a risk assessment, develop a migration strategy, and prioritize applications for migration. Entities, both Federal and private, need to understand that cloud migration is not a one-size-fits-all—the path to cloud migration varies depending on the needs of the organization.
Read More About