In recognition of Public Service Recognition Week – running from May 2-8 – President Biden issued a proclamation praising public servants at all levels of government and outlining his administration's work to improve the Federal workforce.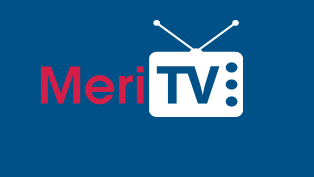 In light of the COVID-19 pandemic, President Biden said public servants have "risen to the moment" and described them as "the lifeblood of our democracy."
"They are our researchers and scientists, our front-line workers, our educators, our first responders, our election officials, and our military service members – among countless others," President Biden said. "They are ordinary Americans who answer the call to do extraordinary things, giving their time – and, in some cases, risking or giving their lives – to make life better for all of us."
He then pivoted to highlight the work his administration has done to strengthen the Federal career workforce.
"Since taking office earlier this year, I have made it the policy of the United States to protect, empower, and rebuild the career Federal workforce," he said. "My administration made employee safety a priority – directing agencies to create COVID-19 workplace safety plans and require mask-wearing, physical distancing, and other public health measures in Federal buildings and on Federal lands."
Acknowledging the prior administration's Federal workforce priorities, Biden said he has "revoked several Executive Orders that undermined the foundations of civil service, worked to ensure the right of Federal employees to engage in collective bargaining, and created a new interagency task force to ensure that Federal employees engaged in scientific research and data collection are never subjected to political interference."
Additionally, the Biden administration has taken steps to lessen discrimination and improve Federal workforce pay. Biden said he has strengthened protections against discrimination for Federal employees, including discrimination on the basis of gender identity or sexual orientation. He also directed the Office of Personnel Management (OPM) to provide the White House with recommendations to promote a $15 per hour minimum wage for Federal employees. Biden touted a recent Executive Order that will increase the minimum wage for Federal contractors to $15 per hour.
Tying back to calling public servants the lifeblood of democracy, Biden also asked OPM to provide recommendations for expanding the Federal Government's policy of providing employees time off to vote.
Read More About