Obstacles to data sharing are holding back the potential for artificial intelligence (AI) in Federal agencies. However, the use cases and potential of AI makes it worth the struggle, according to experts.
"You have the typical challenges of not being able to access the data you want, so then it becomes the art of the feasible instead of the art of what's really possible," Will Yang, an innovation and design consultant for the Department of Health and Human Services (HHS) said during a GovExec viewcast on Tuesday.
"It turns out that we don't really have an institutional infrastructure in place that enables data sharing across all of our different agencies," said Mona Siddiqui, chief data officer for HHS. Siddiqui noted the department is creating a governance structure and a platform to encourage data linkages across agencies to "create a more data-driven organization moving forward."
"There's no small data in government. Just the size of the Federal government and the reach generates tremendous quantities of data, but … the sheer variety and volume of this data is mind-boggling," added Nick Psaki, principal engineer for Pure Storage. "What we're also finding out is that the tools, and what I'm seeing across every agency, is that the tools we built in the 90s, the 2000s and the 10s for addressing the ways we used data at that time are not sufficient for what's going to come next."
Psaki also compared aging legacy architecture to a car. "It's hard to get to work on your morning commute if you have to change your oil and rotate your tires before every drive."
However, the bumps in the road for AI are not just technological.
"What we see in the Federal government is the same access to unique problems and the same amount of talent, but not necessarily the same access to the speed to funding in those cycles," noted Michael Segala, founder and CEO of data science consulting firm SFL Scientific. Segala noted that new programs are helping, but speed still lags behind the private sector's ability to run pilots and test AI in their organizations.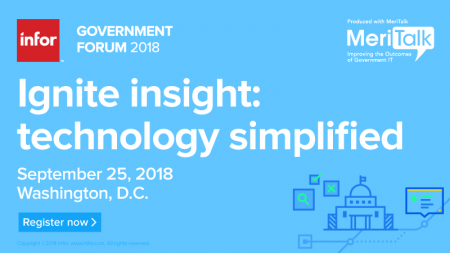 Siddiqui and Yang also pointed to the culture of agencies. "Culture change happens when you really understand the culture, and don't go in there thinking that the problems as you see them are the problems as other people are seeing them," said Siddiqui. She noted that her office conducted a 3 to 4-month effort of interviewing leadership and employees from different agencies within HHS to understand the problems and norms. "Often times, the reason why things are done is not because it is written someplace, although people often think it's written someplace, but when you ask them, it's actually the norms that they've developed over time."
"[A] principal I always keep in mind is 'culture eats policy for breakfast.' You can tell everyone, 'Hey, you will share your data now' … but it doesn't solve all your problems," said Yang. He noted the success of HHS' Data Science CoLab, which brings together a learning cohort across agencies for eight weeks to provide expertise and make connections across silos.
Despite the obstacles, participants agreed that AI has a lot of potential to modernize processes across government.
"It's not just about getting the usual users," said Saddiqui. "How do you make data more discoverable, how do you get users who haven't generally come before to a data-driven approach? Those are all the types of metrics that we're going to build in."
Segala pointed to healthcare as a strong use case for AI. He noted that AI can help as a diagnostic tool, as a method to improve operations and to follow up with patients and ensure they receive full care.
"You can always look 100 steps down the road and say, 'oh these things could fall apart or we could have these bad externalities or bad outcomes,' but you have a lot more to gain," added Yang.
Read More About