The Department of Homeland Security (DHS) and Customs and Border Protection (CBP) lacked the IT systems necessary to accurately track migrant families separated under the agency's Zero Tolerance Policy, according to a DHS Office of the Inspector General (OIG) report released on Nov. 25.
"CBP adopted various ad hoc methods to record and track family separations, but these methods led to widespread errors," the report states. "CBP officials have been aware of these IT deficiencies since at least November 2017 when U.S. Border Patrol conducted an initiative that mirrored the Zero Tolerance Policy."
Between the November 2017 test run and the May 2018 implementation of the Zero Tolerance Policy, CBP did not address known IT deficiencies. OIG added that DHS did not provide adequate guidance or personnel to CBP to execute the policy. Ineffective IT hurt agency data and, ultimately, let the agency fall short of policy goals such as family reunification.
"The [Zero Tolerance Policy] had the unexpected consequences of overburdening CBP and ICE [Immigration and Customs Enforcement] resources, and over-taxing facilities for detaining migrants at the Southwest Border. These conditions were exacerbated by thousands of children separated from their parents and DHS' inability to reunify families as mandated due to poor data entry, data tracking, information sharing, and IT systems capabilities," the report states.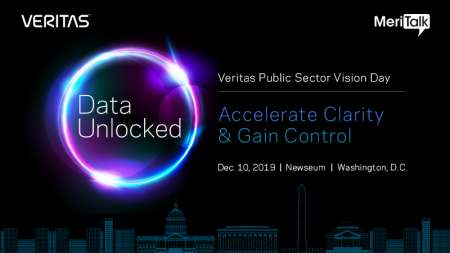 While DHS estimates that Border Patrol separated 3,014 children from their families, OIG could not confirm this number because of the IT deficiencies. In a review of DHS data, OIG also identified 1,369 potential family relationships not recorded before, during, and after the Zero Tolerance Policy.
"Lacking critical IT tracking capability, Border Patrol immediately struggled to keep pace with the high volume of migrant apprehensions and separations resulting from Zero Tolerance," OIG reported, "They also could not determine how many children in Border Patrol custody were separated from parent(s) at any given time."
The data errors were so extensive that a Border Patrol Chief "expressed embarrassment" at the number of inaccuracies to the OIG. Data challenges affected DHS's ability to create family units, record family separations, and apply reason codes to separation cases. In some instances, the lack of data was only discovered by DHS when outside entities, such as nonprofits advocating for separated children, reported on it.
OIG made five recommendations to the agency:
The Border Patrol Chief should institute process improvements and related training needed to improve field personnel abilities to track separated migrant family members.
The Assistant Commissioner of CBP Office of Information and Technology should implement necessary modifications and controls within the ENFORCE 3 system to limit user error and improve data quality.
The Executive Associate Director of ICE Enforcement and Removal Operations should coordinate with the HHS to outline roles and responsibilities and create and distribute standard operating procedures for migrant family reunification
The DHS CIO should work with ICE and CBP to ensure system interoperability to improve cross component information sharing and coordination on border security operations.
The Deputy Under Secretary for Management should coordinate with HHS to standardize processes for collecting and sharing detainee tracking information and communicating those requirements to field personnel.
DHS concurred with and taken steps to resolve all recommendations but challenged some of the OIG data provided in the report.
"Despite the extensive written technical comments provided to the OIG and many follow-up meetings and conversations held between subject matter experts and the OIG, the draft report included inflated numbers that will lead to misunderstandings and misconceptions," Director of DHS's Government Accountability Office-OIG Liaison Office Jim Crumpacker said in a letter to the OIG.
OIG disagreed with the statement and stood by its auditing process.
Read More About