The Department of the Navy is working on a brand new program, which does not have a name yet, that will put data into the hands of its workforce, according to the Navy's Chief Data Officer (CDO) Tom Sasala.
The program aims to give data analytics capabilities down to the Navy's fleet "as far to the edge as possible" to use for decision-making purposes and to create an operational advantage, Sasala said.
"We're trying to draw data in and make it available, readily accessible, for all of our workforces," Sasala said during a Federal News Network event today. "There's some work that's being done right now, it's advanced engineering really, around how do we more optimize our data storage and onboard ships, specifically surface fleet, and provide analytics capability to the folks that are on the ship."
Sasala said the Navy doesn't have the specifics down for the program just yet, but it's currently trying to identify what data would be useful for the fleet and what they need while out at sea.
"We're in the process of defining the requirements and how we want to structure that work that we're doing on the ship, and so it doesn't have a name yet in terms of our program, but what it is is it's advancing the warfighter through that operational advantage created through data and data analytics," Sasala explained.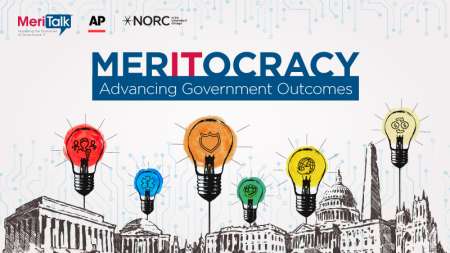 To support the new program, the Navy is taking a hard look at how to get its infrastructure up to scale and driving innovation to create tools "that are more useful across a broad range of things that are not highly specialized, so that we can apply them to future war fights we can't predict now," Sasala said.
Going forward, Sasala said he wants to focus on building the warfighter's "acumen" by drawing on their expertise and "pulling them back into headquarters and educating us on what the commanders need, and then further empowering them by putting them back into the field."
"Like I said, the project doesn't quite have a name yet, but we're still trying to figure out exactly how we want to organize our work in that area. But I think of all the things we're working on… really upskilling that workforce and integrating them with the data from the point in which they join the force… I think that's going to be really powerful in the years coming."
Read More About