The U.S. Army has awarded Microsoft a contract worth up to $21.88 billion to produce augmented reality headsets designed to keep soldiers safer with night vision and situational awareness capabilities.
The Integrated Visual Augmentation System (IVAS) headset is based on Microsoft's HoloLens technology and uses Microsoft's Azure cloud services, according to a Microsoft blog post.
"The program delivers enhanced situational awareness, enabling information sharing and decision-making in a variety of scenarios," Microsoft Technical Fellow Alex Kipman wrote in the blog post. "Microsoft has worked closely with the U.S. Army over the past two years, and together we pioneered Soldier Centered Design to enable rapid prototyping for a product to provide Soldiers with the tools and capabilities necessary to achieve their mission."
According to an Army press release, the headsets provide "improved situational awareness, target engagement, and informed decision-making necessary to achieve overmatch against current and future adversaries."
"The system also leverages augmented reality and machine learning to enable a life-like mixed reality training environment so the CCF [Close Combat Force] can rehearse before engaging any adversaries," the release says.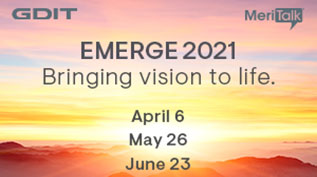 According to Bloomberg, the Army initially awarded Microsoft a $480 million contract to supply the headset prototypes in 2018. In 2019, Microsoft employees wrote an open letter to Microsoft President Brad Smith and CEO Satya Nadella, demanding they cancel the contract for ethical reasons.
Nevertheless, Microsoft stood by the IVAS contract, which could now be worth up to $21 billion for the production of the headsets.
"The partnership between the Army and Microsoft illustrates areas that the Department of Defense and industry can work together towards achieving modernization priorities in the interest of national security," the Army release said.
Read More About