Welcome to MeriTalk News Briefs, where we bring you all the day's action that didn't quite make the headlines. No need to shout about 'em, but we do feel that they merit talk.
Cloud Computing Brainstorm Tomorrow
MeriTalk's seventh-annual Cloud Computing Brainstorm is tomorrow, Wednesday, June 6, at 7:30 a.m. at the Newseum in Washington, D.C. Tony Scott, the former U.S. CIO, and Kshemendra Paul, the cloud action officer for the CIO at the Department of Homeland Security, are just two of the noted speakers. Registration is complimentary for government attendees, and on-site registration will be available tomorrow.
ption]
AWS Offers Advice on AI Implementation
Agencies and enterprises interested in implementing artificial intelligence (AI) technologies should start with a business problem to solve and figure out what type of machine learning algorithm is needed to get the desired result, said Ben Snively, principal solutions architect with Amazon Web Services during a Digital Government Institute webinar on Tuesday. Snively explained how many areas-such as transcription and translation-already have existing models that agencies can leverage, while other areas require their own models tailored to specific types of data. He pointed to case studies involving C-SPAN which uses AI to save thousands of hours per year in manual curation tasks, and the Financial Industry Regulatory Authority, which built a custom model to detect financial market manipulation.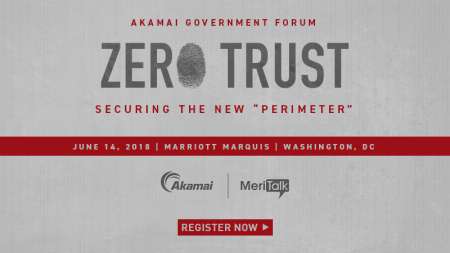 NICE People Wanted for Cyber Education Conference
The National Initiative of Cybersecurity Education "seeks proposals from thought leaders in education, government, industry, students, and nonprofits exploring the themes of cybersecurity career awareness" as it aims to highlight innovative educational approaches at the NICE K12 Cybersecurity Education Conference, held Dec. 3-4 in San Antonio, Texas. With a known shortage in the cybersecurity workforce, the conference aims to help educators inspire and prepare K-12 students for potential cybersecurity careers. Applications are due June 15. NICE is an initiative of the National Institute of Standards and Technology.
FedRAMP How-to Webinar Rescheduled 
The General Service Administration rescheduled its webinar, titled, "How to Acquire Cloud Computing & Make it Secure Featuring FedRAMP." The new date is July 18, 2018. The program aims to educate agency representatives on how to purchase cloud infrastructure-as-a-service, using GSA's acquisition vehicles. GSA told MeriTalk that it postponed the initial event, slated for May 23, due to the speaker falling ill.
Read More About