Advances in hybrid cloud environments and specialized vendor offerings in the space have led to a dramatic shift in the way Federal agencies are planning and executing their cloud migration agendas, according to a private sector leader and government official involved in Federal cloud procurements.
Speaking at a FedInsider webinar Wednesday, the participants said prior agency misconceptions that cloud technology could provide a magic bullet with full-scale migrations are shifting. Agencies are realizing that certain aspects of service are best suited for cloud, while other mission-critical elements may be better suited to on-premises deployments.
"That model that agencies had in their mind of lifting and shifting a data center into the cloud has sort of been blown apart in a brave new world of hybrid environment," said Jay Huie, cloud portfolio director at the General Services Administration's Technology Transformation Service. "If we embrace all that cloud has to offer, the sort of dynamism, it's going to be elastic, expand."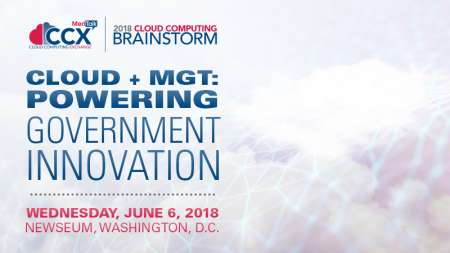 "It's clearly that evolution of thinking," said Bill Rowan, VP-federal sales, VMware. Rowan added that agencies are embracing this change to make more efficient use of existing resources.
"I think another contributing point is agencies have had significant investment in a lot of the assets inside their own data centers," he said. "How are they using those more efficiently? How are those systems becoming a part of that hybrid environment in terms of a private cloud on-prem and then utilizing cloud service providers which have some aspect of specialization?"
Rowan said new, tailored services from private vendors are providing more options for cost savings.
"Agencies are determining what services they consume, how they can consume more things as a service because it's advantageous budget-wise, and how does that allow them to potentially tackle other technical or business issues," he said.
Discussing the cybersecurity benefits afforded by these as-a-service software offerings, Rowan said the ability to separate data from cloud-based applications gives agencies an added layer of protection.
"There's going to be a tremendous amount of resiliency built into the application from the very beginning," Rowan said. "Wherever the application goes that security is built into that application from the very beginning. That will lead to much more secure environments across the board."
But like the fabled lift-and-shift cloud migrations, Huie said the belief that security needs to be equally distributed and all-encompassing is another misconception.
"The one thing I'd encourage our listeners is to not think security has to apply equally to every service," Huie said. "If something's a 'nice to have' but it's not critical to your business, you would not protect that the same way you would an ERP [enterprise resource planning] system, an HR system, your imagery system. To Bill's point, this gives the agency the ability in contract to be more granular around costs and value."
Agencies clearly have enormous potential to customize environments to suit their missions, but execution can be a little cloudy. With the Modernizing Government Technology Act now law, Federal agencies get to reprogram one-year savings to fund three-year IT transformations like these. Join MeriTalk June 6 to find ways to leverage these opportunities to build the best cloud security practices.
Read More About