The House Oversight and Reform Committee voted on May 13 to approve and send to the House floor for consideration the Chai Suthammanont Remembrance Act (H.R. 978), which was reintroduced by Rep. Gerry Connolly, D-Va., in February and aims to give Federal workers more information about office-place safety plans.
The bill, named for a constituent of Rep. Connolly's who was a staff worker at a child care facility on Marine Corps Base Quantico and who passed away due to coronavirus complications, is designed to protect Federal workers by having agencies publish public safety plans at least 30 days prior to the return of Federal employees to their traditional offices, and ensure that all employees receive them.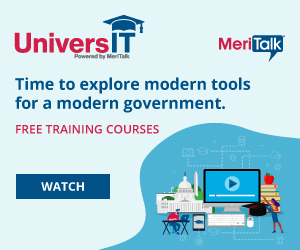 "Let me be clear: this was an avoidable death. Had there been protocols in place, a plan, guidance, Chai might still be alive today. Chai's widow, Christina, has worked with my office to make sure this doesn't happen to anybody else. I named this bill after Chai, because although the provisions in this bill can no longer help him, they can help the millions of Federal and contract workers who will reenter Federal workspaces across the country," said Rep. Connolly in a press release.
In addition to establishing the safety plans, the bill says those plans must include:
Personal protective equipment descriptions that agencies will provide to on-site employees and contractors;
Guidance for other mitigation efforts;
Protections for employees that travel off-site for work responsibilities;
Testing, contact-tracing, and vaccination protocols; and
Protocols to ensure the continuity of operations in the event it is necessary to reverse on-site requirements.
"This legislation is designed to save lives and protect those who serve the American people. We, as Members of Congress, have an obligation to protect the federal workforce who keep our country running. Who keep our country safe," said Rep. Connolly.
The committee also approved the Federal Advisory Committee Transparency Act; the Access to Congressionally Mandated Reports Act; and the Integrity Committee Transparency Act, sending all three to the House floor for further consideration.
Read More About