Today, the House Committee on Energy and Commerce held a hearing to discuss the disparities in broadband access and affordability across the country with Chairman Frank Pallone, D-N.J., calling for government intervention to invest where the marketplace doesn't support broadband.
"For too long, the term digital divide has been used to characterize the differences in quality and speed of internet networks in rural areas, compared to those in urban areas," Pallone said. "There is no doubt that government must step in and invest where the marketplace doesn't support the business case for private broadband investment in any community in our nation."
Senior VP for Advocacy and Policy and Executive Director of the Washington Bureau for the National Urban League Joi Chaney, serving as one of the witnesses for the hearing, said there is rarely an issue that impacts racial inequity as much as the digital divide and broadband inequity.
Chaney joined House members during the hearing in lauding the American Rescue Plan Act which includes broadband provisions for states and the Emergency Broadband Benefit (EBB) program, which is set to begin May 12.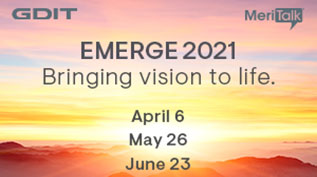 "[EBB] addresses affordability, but our goal is not to return to pre-pandemic inequity once the emergency is over, we need to find programs that provide long-term sustainable support for the poorest Americans," said Chaney.
The EBB program is set to provide eligible households with discounts up to $50 a month for broadband service, and up to $75 a month if the households are on Tribal lands. It will also provide for a one-time discount of up to $100 on a computer or tablet for eligible households.
"I hope we can all work together to make [the EBB] program a success, but affordability is going to continue to be a problem for some families even after that program ends," Pallone said.
Read More About