A bill introduced in the House by Reps. Anna Eshoo, D-Calif., and Zoe Lofgren, D-Calif., on Nov. 5 – the Online Privacy Act of 2019 – would create new user private rights, place the onus on companies to protect user data they collect, and establish a new Federal agency to "enforce privacy protections, and strengthens enforcement of privacy law violations."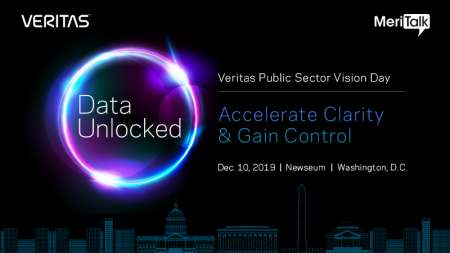 "Our country urgently needs a legal framework to protect consumers from the ever-growing data-collection and data-sharing industries that make billions annually off Americans' personal information," said Rep. Lofgren in a statement. "Privacy for online consumers has been nonexistent – and we need to give users control of their personal data by making legitimate changes to business practices. The Online Privacy Act creates a robust framework that balances the actual needs of businesses with fair privacy rights and expectations for users."
According to a release from Rep. Eshoo's office, the legislation has four primary objectives:
"Establishing a Digital Privacy Agency (DPA) – The bill establishes an independent agency led by a Director that's appointed by the President and confirmed by the Senate for a five-year term. The DPA will enforce privacy protections and investigate abuses.
Creating User Rights – The bill grants every American the right to access, correct, or delete their data. It also creates new rights, like the right to impermanence, which lets users decide how long companies can keep their data.
Placing Clear Obligations on Companies – The bill minimizes the amount of data companies collect, process, disclose, and maintain, and bars companies from using data in discriminatory ways. Additionally, companies must receive consent from users in plain, simple language.
Strengthening Enforcement – The bill empowers state attorneys general to enforce violations of the bill and allows individuals to appoint nonprofits to represent them in private class action lawsuits."
"Every American is vulnerable to privacy violations with few tools to defend themselves," said Rep. Eshoo. "Too often, our private information online is stolen, abused, used for profit, or grossly mishandled. Our legislation ensures that every American has control over their own data, companies are held accountable, and the government provides tough but fair oversight."
Unsurprisingly, bill has received extensive praise from privacy rights advocates.
"The Electronic Privacy Information Center carefully reviewed the privacy bills pending in Congress and we have now rated the Online Privacy Act No. 1," said Caitriona Fitzgerald, policy director of the Electronic Privacy Information Center. "The bill by Reps. Eshoo and Lofgren sets out strong rights for Internet users, promotes innovation, and establishes a data protection agency. This is the bill that Congress should enact."
Dylan Gilbert, policy counsel at Public Knowledge, concurred, "Representatives Eshoo and Lofgren have offered a roadmap for users to assert control of their lives online with a strong, Federal baseline of much-needed privacy protections. Everyone deserves better protections online, and this bill charts a path toward achieving them."
Read More About