Anil Cheriyan, Director of Technology Transformation Services (TTS) at the General Services Administration (GSA), said Dec. 11 that legacy, talent, and culture – not just technology – are the biggest challenges to IT modernization.
Speaking at ATARC's IT Modernization Summit, Cheriyan made reference to the numerous tech vendors at the conference, and offered that the technology to support modernization efforts already exists. Rather than a lack of available tech, Federal agencies are often hindered by organizational factors that slow transformation, he said.
Even in the case of legacy IT, outdated systems are not always as problematic as the lack of a good modernization strategy, Cheriyan said.
"It's not just about legacy systems," he said, "If you want to really drive IT modernization, you have to have a strategy around the legacy… If you have a legacy mindset, you're not going to be very agile."
For instance, Cheriyan said that if 80 percent of IT budgets are being spent on keeping legacy IT functional, then there's not much money left over to fund modernization. Driving the mindset, methodologies, and the funding models of Federal agencies around legacy IT should be a part of modernization, he suggested.
Cheriyan also emphasized the importance of catering to the digital mindset of new hires. New generations entering the workforce have digital expectations because most of their daily services rely on modern technology, the director explained.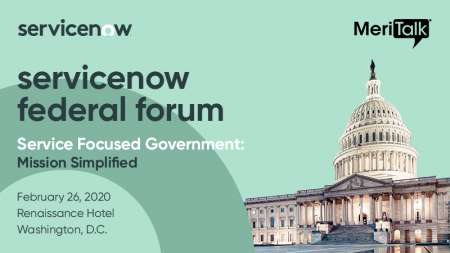 "The expectation is all about digital. And that mindset of being a digital native…that's not only in technology. That's also on the business and operation side as well," he said.
TTS, Cheriyan said, is tackling this challenge head on, and is hiring a steady stream of digital natives that bring new perspectives.
Culture, Cheriyan concluded, is the third challenge to modernization. Lack of leadership and a fear of failure, for example, can undermine modernization efforts, he said.
"No one wants to be associated with a project that is a failure so, as a result, people are afraid to make a change… That cultural aspect is something we have to drive," the director said.
Cheriyan recommended an "omnichannel" approach to cultural change. GSA, he said, has been successfully taking a Centers of Excellence and solution-driven approach to drive modernization.
Nonetheless, new technologies are still a factor in agency modernization efforts. Cheriyan and a TTS colleague in the audience teased "a number of quick buys that should launch as early as January" to aid transformation.
Read More About