On the heels of Kelly Olson's promotion to head the General Services Administration's Technology and Transformation Services (TTS) organization, the agency is setting into motion a series of leadership changes impacting its FedRAMP operation, among others.
Jay Huie, who is now GSA's secure cloud portfolio director and lead executive over the FedRAMP Program Management Office, is being detailed to the White House Leadership Development Program where he will support Federal CIO Suzette Kent.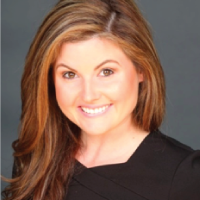 Separately, Matt Goodrich, who is the FedRAMP director, will head GSA's Office of Products and Programs, whose portfolio areas including secure cloud, public experience, data services, innovation portfolio, and smarter IT deliver, according to GSA's website.
And, Ashley Mahan, who is now FedRAMP evangelist, will step into Huie's shoes as GSA's secure cloud portfolio director.
Finally, Jacqueline Snee has been named Acting Chief of Staff for TTS.
Read More About