The General Services Administration (GSA) aims to complete its Centers of Excellence (CoE) program at the Department of Agriculture (USDA) and move resources to other agencies by the middle of next year, said Anil Cheriyan, head of GSA's Technology and Transformation Services (TTS) unit.
Speaking at ACT-IAC's Ignite Innovation Awards event Thursday, May 23, Cheriyan explained that the CoE program – which falls under his TTS unit – expects USDA staff and partners to take over the functions of TTS staff within the near future due to the success of USDA's efforts thus far.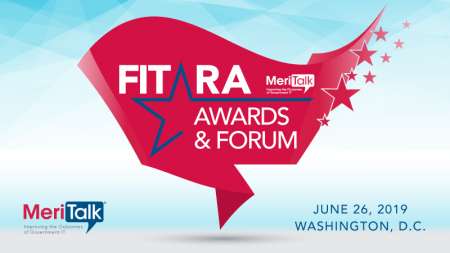 "We will go through the phases of implementation with the COEs, but probably by the middle of next year we will have tapered down … and shifted our resources to other agencies," he said. "Our belief is that we can get the processes, playbooks, approaches, and methodologies stood up and then USDA will take it on with their existing partners."
While success may be a subjective measure, Cheriyan shared some of the areas that GSA is monitoring to gauge the appropriate level of engagement.
"Our goal is to make the agency successful – that's at the heart of it. If we find that they are taking on the role and driving change at pace that we think should be continued, we can back off," he said.
Cheriyan made note of the recent CoE engagement with the Office of Personnel Management (OPM), and said he hopes to expand the program to two or three more agencies in the near future to build momentum for the program.
"What I want to have is two or three more agencies to really build that effort and drive that momentum and grow it from a top-down perspective," he said.
Read More About