In a recent Government Accountability Office (GAO) report, GAO's Chris Currie, director of the Homeland Security and Justice team, flagged longstanding management and operational issues within the Department of Homeland Security (DHS) Office of Inspector General (OIG) that has led to "frequent leadership turnover" and "organizational weaknesses."
According to the preliminary report, GAO identified issues in three key areas: strategic planning, quality assurance, and timeliness. These issues date back to fiscal year 2015, and "impeded the overall effectiveness" of DHS, which includes tech agencies such as the Cybersecurity and Infrastructure Security Agency (CISA).
"DHS OIG has not consistently developed strategic plans, which are a necessary input for developing the organization's other guiding documents and governance framework," the report says. "Specifically, DHS OIG has operated for 4 of the past 6 years without a strategic plan, and the plan it adopted for fiscal years 2018–2019 included some, but not all, of the elements considered standard for Federal entities."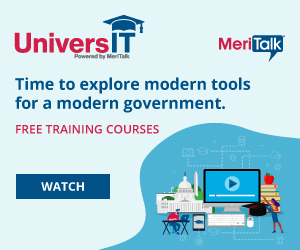 Additionally, the report found that DHS OIG did not fully implement recommendations from previous external reviews, despite agreeing with all of its recommendations. A previous external review found that DHS OIG may not have "adhered to the professional standards cited" and retracted 13 audit reports that were issued over a 5-year period.
As for timeliness, the report found "DHS OIG project time frames for work from its offices of Audits and Special Reviews and Evaluations have increased over the 4 fiscal years GAO assessed. For example, in fiscal year 2017, 79 of 102 Office of Audits projects were completed in 1 year or less and eight of 102 took more than 18 months. In fiscal year 2020, seven of 67 reports were completed in 1 year or less and more than half (35 of 67) took more than 18 months."
This is a preliminary report from the GAO, but the agency plans to issue a complete evaluation and final report "in the coming months." The draft report is currently at DHS OIG for comment.
Read More About