Former U.S. Chief Information Security Officer Greg Touhill today called on Congress and the Trump administration to work together to take "bold action" to advance Federal government IT modernization, arguing that investments in modernization would pay off with a host of benefits including better IT security.
Touhill, who is now president of Cyxtera Federal Group, delivered his remarks at MeriTalk's 2018 Cyber Security Brainstorm event.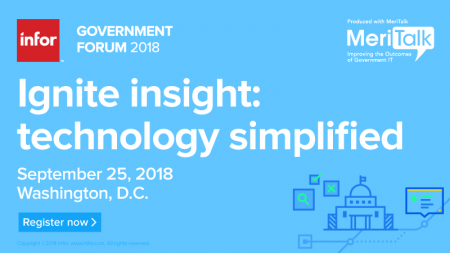 The former U.S. CISO also issued a call for periodic "recapitalization" of government IT systems, and said such a move was worth looking at every four years given the rapid pace of technological change–likening a four-year period of IT age to 100 years of human age.
He said it was a "great time" to undertake a broad modernization of government IT architecture, because "we are spending too much and not getting what we need."
"We have a great opportunity now with modernization," he emphasized.
Touhill also issued a strong endorsement of "zero trust" network architecture – in which authentication is established before connection is allowed, rather than the current TCP/IP model in which connection is established prior to authentication–as a means to achieve better cybersecurity and cyber resiliency.  "Zero trust is where we should be," he said.
Read More About