Ontario Province announced on Monday that former 18F Deputy Executive Director Hillary Hartley has been appointed as the province's first chief digital officer.
"I'm thrilled to welcome Hillary Hartley to Ontario as our Chief Digital Officer, and to have her tremendous expertise as we continue to make it easier for people to access and use the services they depend on from government," said Deb Matthews, Minister responsible for Digital Government and Minister of Advanced Education and Skills Development. "Attracting top international talent, like Hillary Hartley, demonstrates that Ontario is where the world comes to work and is a leader in the global movement to transform government services."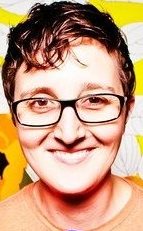 Hartley previously worked as deputy executive director and creative director of the U.S. General Services Administration's 18F, an in-house provider of digital services for the U.S. government.
"As Ontario's Chief Digital Officer, she will partner with government ministries in delivering major digital projects," the Ontario press release said. "Ms. Hartley will also help accelerate transformation across government by setting new service standards for digital products, attracting and empowering digital talent, and aligning partners around delivering the best possible customer experience."
The chief digital officer is a deputy minister-level position, and will report to the head of the Ontario Public Service and Ontario's Minister Responsible for Digital Government.
"Hello, Ontario! I am so excited to join an incredible team of passionate people, with wicked digital skills, who are working hard to create change and bring user-focused design and internet-era ways of working to government. Making government services simpler and easier to use will have a huge impact on people's lives—I can't wait to get started," Hartley said.
Excited to get to work! Thank you for your leadership, Minister @Deb_Matthews. I'll see you soon! https://t.co/B9v9naGRvp

— Hillary Hartley (@hillary) March 27, 2017
Hartley will assume the position in April and, in addition, will serve on the province's Digital Government Board to advise the minister and partner with people in and outside of government to set and execute Ontario's digital government agenda.
Ontario's press release on Hartley's appointment describes the process of appointing a chief digital officer as a global search with more than 400 applicants from the U.S., U.K., Australia, Europe, and South America.
Read More About