Ensuring customers are happy is important, but Federal customer experience (CX) experts believe ensuring employees are happy is equally important. Federal experts say the same human-centered design framework can be applied to both CX and employee experience (EX) to give agencies a competitive advantage.
The Department of Veterans Affairs (VA) has spent the last year focusing on employee experience and enriching the company's culture, according to Barbara C. Morton, deputy chief veterans experience officer at VA.
"In 2020, we started to continue to build and mature and focus our attention on developing an employee experience capability, using the exact same framework starting with human-centered design and design principles, creating a journey map [and] identifying moments that matter,"  Morton said during a Digital Government Institute event on May 6. "Now we're in the process of developing tangible tools to improve the employee experience during moments that matter."
Morton said the Federal government has always operated with CX in mind but needs to shift to a focus on EX and work culture. She recommended employee training and leadership development to bring culture "to the forefront to set the intention."
"It's a co-equal measure of how we perform and embedding that in the forefront of culture, I think, is really important," she said, adding, "we have found that incredibly useful embedded it in a lot of our trainings across the department."
Morton and other panelists agreed that having excellent EX and CX sets agencies up for success and drives meaningful change.
"You can have an incredible understanding of your visitor and of your audience, but if you don't understand your internal stakeholders, you're just instantly at a disadvantage," Eric Bruce, head of visitor experience and evaluation at the National Gallery of Art, said during the event.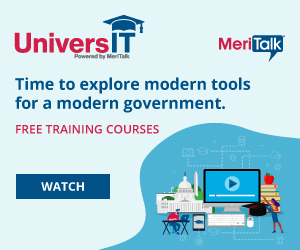 "That connection, I think like everyone's saying, between the CX and the EX is so critical – that work culture," he added. "And from there you can make connections to what those subject matter experts value, and share information in a way that really drives meaningful impact in the long term. So that's our goal."
As for the National Archives and Records Administration, Stephanie Bogan, chief customer experience officer, said that a strong work culture allows agencies to bring other aspects of CX to life.
"Most of my work happens, as many of my colleagues have shared, at the intersection of employee experience and customer experience, and we do prioritize overall employee experience as well," Bogan said. "I'm in the same way that I feel like I can't pour from an empty cup, organizations shouldn't try to either. So, providing amazing experiences for the individuals that we are entrusting with our customer relationships – our employees – that's equally important. Organizational culture is a tipping point for a lot of CX initiatives, that's kind of what brings the other elements of CX to life."
Read More About